Sony Executives Give Up Bonuses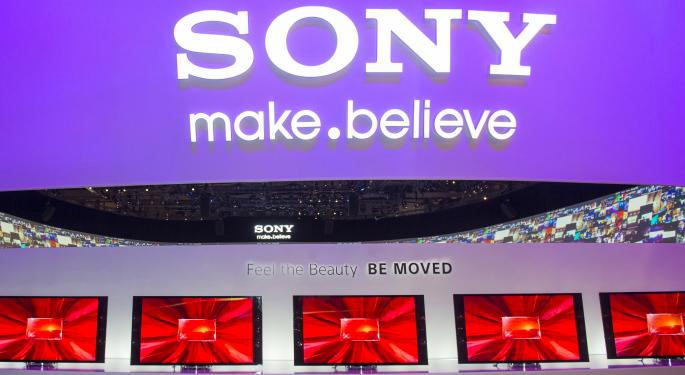 Bloomberg reported that Sony (NYSE: SNE) executives will forgo their bonuses.
According to the story, about 40 executives will give up bonuses worth 30 to 50 percent of their annual pay. The move came after the board backed a proposal from CEO Kazuo Hirai to cut the bonuses. Hirai and former CEO Howard Stringer did not receive bonuses last year, Bloomberg noted.
While the company as a whole reported its first profit in five years last week, the said business was unprofitable for a second consecutive year, as notes Bloomberg, leading to the move.
Poor performance is certainly a factor, but the decision may be in light of the buildup of years of public and government pressure to limit executive pay. At the height of the financial crisis, numerous companies were lambasted for paying lavish bonuses while holding their hand out for taxpayer dollars, including the famous AIG (NYSE: AIG) fiasco.
While extraordinarily high incomes have always been a gripe among the masses, the outrage against them has grown since that time. And, increasing government pressure to trim salaries, including regulatory mandates on bailout recipients, may take some of the blame.
In 2008, the CEOs of the Big Three automakers each agreed to accept a $1 annual salary in the aftermath of the auto bailouts. And, while AIG was embroiled in controversy, executives from several other banks skipped their bonuses during the peak of the crisis. Moving forward to this year, on February 15, The Wall Street Journal reported that Commerzbank (OTC: CRZBD) CEO Martin Blessing would forgo his 2012 bonus while management-board members and investment bankers would take cuts. The move, the WSJ noted, came amid calls for reductions in management pay among cost cutting measures.
And, as Fin24 reported in February, Absa (OTC: AGRPY) CEO Maria Ramos declined her 2012 bonus in response to impairments in the company's home loan and commercial property finance book.
Additionally, Facebook (NASDAQ: FB) CEO Mark Zuckerberg recently cut his annual salary to $1, a move once made by the late Steve Jobs of Apple (NASDAQ: AAPL) in addition to the CEOs of the Detroit automakers and others.
However, as the economy improves, look for public pressure from investors to wane and an increase in executive compensation to return. In fact, AIG may be banking on such sentiment according to Bloomberg. The company has adopted an incentive plan after severing ties with the U.S. Government in 2012.
The bottom line is that Sony may simply feel the pressure to play ball with other corporate giants in this growing (but likely temporary) trend. In other words, if the company and economy rebound successfully, look for Sony execs to carry hefty bonuses home again in the not-so-distant future.
View Comments and Join the Discussion!
Posted-In: Big Three Kazuo Hirai Maria Ramos Mark Zuzkerberg Steve JobsNews Management Best of Benzinga