CBS Won't Buy Hulu, Might Terminate Free TV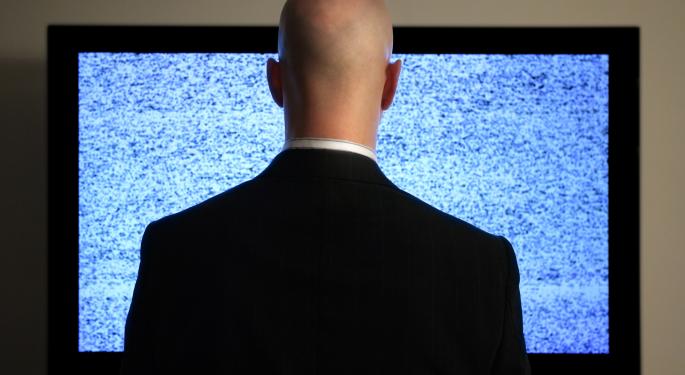 New York residents might soon have to pay for their favorite CBS (NYSE: CBS) TV shows.
According to Bloomberg, CBS Chief Executive Les Moonves said that the network will switch to cable if Aereo wins the right to re-transmit shows without permission.
Moonves did not stop there. He also told reporters that he expects broadcasters to remove their free content from Hulu and said that CBS has no interest in buying the streaming video site.
Aereo, a new streaming video service that charges users a daily, monthly or yearly fee to watch live (and traditionally free) television over the Internet, is expanding to several new markets. The company was sued by TV networks in March 2012 for capturing over-the-air signals with its own tiny antennas. The networks argued that this was a form of copyright infringement.
"We think the lawsuit is over, but what we think is broadcasters are doing is saying this is a terrible threat and [they are trying to] get Congress to act," media mogul Barry Diller told reporters this week, as quoted by The Hollywood Reporters. "I don't think it will happen, but [it's] up for grabs."
Diller, who serves as the Chairman of IAC/InterActiveCorp (NASDAQ: IACI) and is famous for co-founding Fox Broadcasting Company, was commenting on a U.S. appeals court ruling that allowed Aereo to continue operating.
As the largest network in America, CBS can afford to switch to cable, knowing that most of its existing viewers obtain the network through a pay-TV service. In doing so, however, it could open the door for competing networks to take center stage.
Comcast (NASDAQ: CMCSA) has been eagerly waiting for an opportunity to revive NBC. The ill-fated network ruled TV in the early '90s, banking heavily on the success of ER, Friends, Seinfeld and Fraser. In the nine years since Friends' retirement, NBC has fallen from first to fifth place.
NBC is expected to dominate TV viewership for two weeks next February when it airs the 2014 Winter Olympics. Comcast will use the event to promote the new host of The Tonight Show, Jimmy Fallon. The cable giant will also use it to promote a number of new TV shows.
Last year NBC introduced Go On, Matthew Perry's latest sitcom, to more than 18 million viewers when the first episode aired during the Summer Olympics. The show initially maintained more than 75 percent of those viewers but declined to less than six million by the second half of the season.
Shortly before the season finale, NBC moved the show from Tuesdays to Thursdays, reducing the ratings to just 2.66 million viewers.
On both nights, Go On was forced to compete with some of CBS' biggest shows, including Person of Interest and Two And a Half Men.
If CBS switches to cable nationwide to avoid Aereo's expansion, NBC could use this as an opportunity to attain and retain more viewers.
There is one catch, however: NBC will still have to compete against Disney's (NYSE: DIS) ABC, the nation's second most popular network.
Louis Bedigian is the Senior Tech Analyst and Features Writer of Benzinga. You can reach him at 248-636-1322 or louis(at)benzingapro(dot)com. Follow him @LouisBedigianBZ
Posted-In: ABC Aereo Barry Diller CBS disneyNews Management Tech Best of Benzinga
View Comments and Join the Discussion!