eBay CEO Emails 40 Million Users in Massive Anti-Legislation Campaign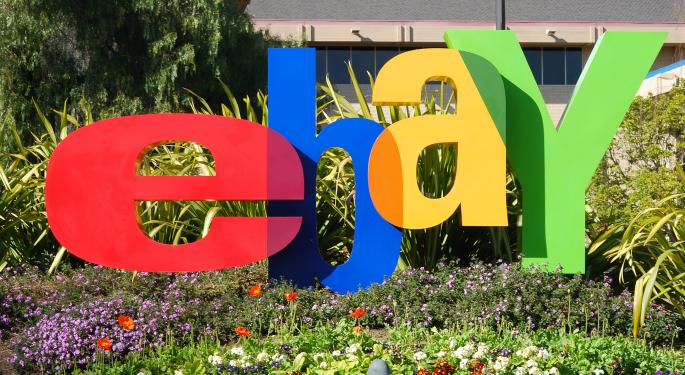 If you ask eBay (NASDAQ: EBAY) CEO John Donahoe, the proposed Marketplace Fairness Act legislation is anything but.
To make his point, he began emailing at least 40 million eBay users Sunday, according to Reuters.
Brian Bieron, senior director of global public policy at eBay, said, "It's the biggest grass-roots effort by eBay ever. It's coming to a head in Congress and now's the time to give our users the opportunity to share their thoughts."
The emails, mostly targeted at eBay sellers, point out Donahoe's contention that the proposed legislation unfairly burdens small online merchants by requiring them to be tax collectors for all fifty states. Donahoe asks eBay users to send an email message to members of Congress asking for changes.
A cloture vote to end debate on the legislation is expected Monday, with voting anticipated later this week. As written, the Marketplace Fairness Act gives states the power to compel retailers outside their borders to collect online sales tax. Under current law, states can only require merchants with a physical presence within their borders to collect.
An exemption for merchants that generate less than $1 million in annual out-of-state revenue is part of the bill as it now stands. In his email Donahoe says merchants with less than $10 million in annual out-of-state sales, or less than 50 employees, should be exempt.
Donahoe also singled out eBay rival Amazon.com (NASDAQ: AMZN) in his email, saying: "This legislation treats you and big multi-billion dollar online retailers - such as Amazon - exactly the same. Those fighting for this change refuse to acknowledge that the burden on businesses like yours is far greater than for a big national retailer."
Legislators are feeling pressure from both sides with the National Retail Federation, which calls itself the world's largest retail trade association, saying in a press release Friday that it plans to key vote or score Senate action on the Marketplace Fairness Act, also known as S. 743.
NRF Senior Vice President David French said, "The Marketplace Fairness Act is a commonsense piece of legislation necessary to modernize our federal and state understanding of sales tax laws so that they can keep current with real-world change in the marketplace."
NRF represents mainly brick-and-mortar businesses, including Best Buy (NYSE: BBY), Sears (NASDAQ: SHLD), Target (NYSE: TGT), and others. They favor the legislation as a means to "level the playing field" against online businesses like eBay.
On the eBay side of the equation are thousands of small online businesses, many who run their sales through eBay and feel the $1 million threshold for out-of-state sales is simply too low.
At the time of this writing, Jim Probasco had no position any mentioned securities.
View Comments and Join the Discussion!
Posted-In: Amazon.com Best Buy Co. eBay Inc Sears Holdings CorporationNews Legal Events Small Business Best of Benzinga