This Startup's 'Stunning Customer List' Was Worth a $3 Million Investment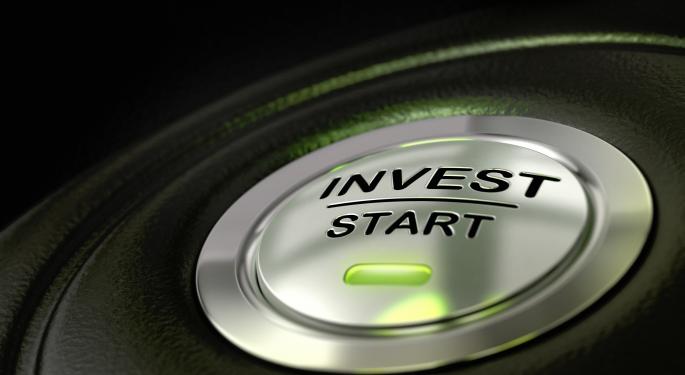 Facebook (NASDAQ: FB), LinkedIn (NASDAQ: LNKD), Flipboard, Evernote, Pinterest, PayPal and eBay (NASDAQ: EBAY) are just some of the companies that use Bitbar's lead product, Testdroid.
While it might sound like something out of science fiction, Testdroid is actually a tool that allows mobile developers to virtually test their products on hundreds of Android devices.
"If you're a mobile developer and you need to test, let's say LinkedIn, you would have to go to every single one of those devices to make sure that there were no bugs with that specific version of Android and that model of phone," said Scott Sage, a Principal at DFJ Esprit, one of the firms that invested $3 million into Bitbar this week. "So it's a very laborious process. Bitbar is about saving the developer time and giving them the kind of analytics that they need."
Sage told Benzinga that while there were many reasons for the investment, Bitbar's main attraction was its customer list.
Jason Ball, an Investment Director at Qualcomm Ventures -- the investing arm of Qualcomm (NASDAQ: QCOM) -- was also impressed by the customers that Bitbar had acquired.
"They have a stunning customer list," Ball told Benzinga. "Very small company out of Helsinki, Finland. They've got Flipboard, Evernote, Pinterest, PayPal… The list goes on and on."
"I'm not really sure what they put in the water in Helsinki because two or three of the fastest-growing companies that we've ever looked at are based there," said Sage, referring to Bitbar, Supercell and Rovio.
The latter company is actually based in Espoo, Finland, which is part of the Helsinki Metropolitan Area, and just happens to be the home of Nokia (NYSE: NOK).
While the customer list was important, Sage said that he started by looking at Bitbar's team.
"Are these guys going to be able to scale with the company?" Sage questioned. "Did they have the right skill set to go from 10 people to 40 people in a relatively short period of time? That's one of the first things we assess. If they don't have the right team, we tend to back away. Just looking back, we've always had problems with those kinds of teams. So we really need to like the team."
Sage also said that DFJ will look at the product. He referred to Testdroid as a "world-class" tool.
Similarly, Qualcomm takes a look at three key things before making an investment.
"I have to really believe in the team," said Ball. "I have to really love the product. I have to believe the company has the chance to be a very successful business. Clearly [it's] mobile-only, so I guess you could add a fourth to the list."
Ball said that he first looked at Bitbar because of the "significant market share" that Qualcomm has in Android handsets.
"For developers that are building for Android, dealing with fragmentation is difficult," Ball explained. "It's just a fact of the market. Bitbar gives developers a good tool to deal with that fragmentation in a relatively painless way. It makes it easier for developers to develop for Android."
In addition to Qualcomm Ventures and DFJ Esprit, Bitbar also received new investments from Creathor Venture (which led the round) and Finnvera Venture Capital. Tekes, a Finnish funding agency, provided additional funds.
Bitbar CEO Marko Kaasila told Benzinga that his company will use the investment to expand beyond Testroid.
"We will expand from the testing tools to mobile development tools," said Kaasila. "Our customers have big needs for more than just testing. They have needs in service and app designs, as well as post-launch things like how their apps perform in the marketplace."
Prior to Bitbar, Kaasila held a number of managerial positions at Microcell, which was sold to Flextronics (NASDAQ: FLEX) for $200 million.
Louis Bedigian is the Senior Tech Analyst and Features Writer of Benzinga. You can reach him at 248-636-1322 or louis(at)benzingapro(dot)com. Follow him @LouisBedigianBZ
View Comments and Join the Discussion!
Posted-In: DFJ Esprit Flextronics Jason Ball Marko KaasilaNews Success Stories Startups Tech Best of Benzinga