Fed Speakers Offer Views on Duration of Monetary Policy and Asset Purchases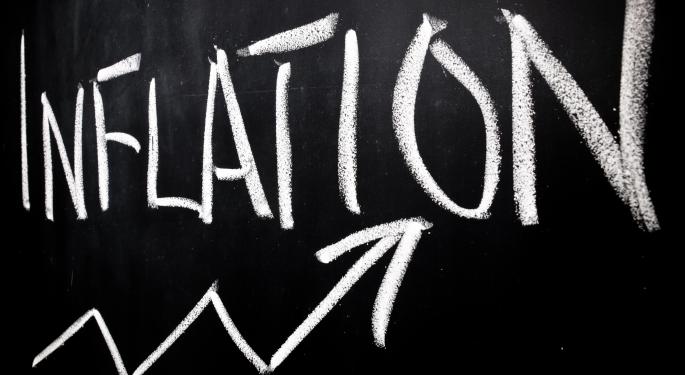 Listening to speeches by members of the Federal Open Market Committee (FOMC), the monetary policy-setting committee of the Federal Reserve, can give us clues about how long the current asset purchases might last.
In the past few days, we've had a couple Fed speakers who were instructive on this subject.
First is John C. Williams, President of the San Francisco Fed. He notes that he is "hopeful that the economy has shifted into higher gear." He sees GDP growth of about 2.5 percent this year and about 3.25 percent next year. He believes that "such growth should create enough jobs to gradually bring the unemployment rate down over the next few years."
Specifically, he sees the unemployment rate edging down to a little below 7 percent by late 2014 and fall below 6.5 percent in the middle of 2015, which is the level where the Fed has signaled it may consider changes to its short term Fed Funds rate target of near zero.
This is different from how long the Fed may continue to purchase longer term bonds. That program might end when we see a "substantial improvement in the labor markets," according to the Fed. Given that monetary easing can act with a considerable lag, perhaps by as much as two years, it means that the Fed may taper or even end its bond purchases well before we reach the Fed's unemployment rate threshold for reconsidering the zero-bound short term Fed Funds rate.
Williams credits Fed policies for having brought down the unemployment rate by a bit over two percentage points. In the current environment, he sees the "benefits of our asset purchases continuing to outweigh the costs by a large margin."
But what about the future outlook for continuing the Fed's asset purchases? This is, after all, the big question that many market participants have. In that regard, he sees the test for a "substantial improvement in the labor markets" to be met by the summer of this year.
Importantly, he says, "We could start tapering our asset purchases by then. If all goes as hoped, we could end the purchase program late this year." He adds, "So, even when we stop adding to our portfolio, it doesn't mean we're tightening policy."
Note, however, that not all FOMC members vote each year. Williams won't have a vote until 2015, though his views may be influential to other members of the committee.
Another Fed speaker, Narayana Kocherlakota, President of the Minneapolis Fed (who doesn't currently have a vote until 2014) provides GDP forecasts that are similar to those of Williams. He sees GDP expanding about 2.5 percent this year and 3 percent in 2014.
His views on inflation are that his preferred measure of price changes will be "only 1.6 percent in 2013 and 1.9 percent in 2014." Inflation will be held back by high unemployment, with the rate declining only slightly this year, to 7.5 percent, and edging down to 7.0 percent by the end of 2014 in his forecasts. Only until five or six years from now do he and other members of the Fed expect unemployment to reach a level of full employment – the level below which inflation might accelerate – with an unemployment rate of 5.2 percent to six percent.
With such a slow rate in the decline in unemployment, he believes that monetary policy should be more accommodative, not less. That, however, does not mean buying more bonds per month, but rather signaling to the markets that the zero-bound short term interest rate might continue for a longer period than investors might currently think.
That would be accomplished, he says, by lowering the Fed's current unemployment rate threshold rate from its current 6.5 percent to 5.5 percent, as long as inflation expectations remain subdued, below which the Fed might tighten monetary policy.
A lower unemployment rate threshold would mark a much longer period for near-zero short term interest rate, and that would tend to lower medium and longer term interest rates by extension. Longer term interest rates are determined, in part, by investors' views on short term rates.
These two speakers provide some divergent views, even though they may agree more generally on their economic growth forecasts, meaning that we will need to listen closely to other Fed members to get a sense of how long the asset purchases might last.
Posted-In: News Economics Markets Best of Benzinga
View Comments and Join the Discussion!