Google's Project Glass is Already Being Cloned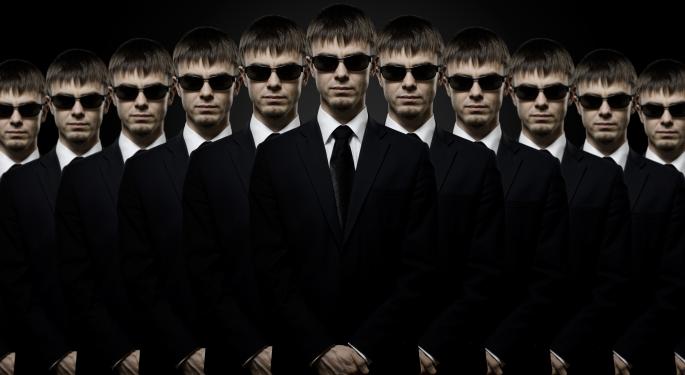 Google (NASDAQ: GOOG) has yet to publicly release its first set of glasses but they are already being cloned by a Chinese competitor.
Baidu (NASDAQ: BIDU), which runs the largest search engine in China, is currently developing a prototype device that will be very similar to Project Glass.
According to Reuters, the new glasses -- which are known internally as "Baidu Eye" -- will leverage Baidu's "strengths in image search and facial recognition."
Unlike Google Glass, which the American search engine giant fully intends to sell, Baidu spokesman Kaiser Kuo told Reuters that he is not sure if Baidu Eye will be commercialized. At this stage it is primarily an experiment.
"We haven't decided whether it is going to be released in any commercial form right now, but we experiment with every kind of technology that is related to search," said Kuo.
More than 1,000 developers signed up to build software applications for Google Glass when the developer version arrived last year.
The company has released several videos to demonstrate the benefits of the eyewear, which includes a first-person camera view for taking images and streaming live video.
Google co-founder Sergey Brin caused quite a stir when he attempted to praise his company's new glasses by mocking the world of smartphones.
"You're actually socially isolating yourself with your phone," Brin told the audience of a recent TED talk, as quoted by CNN. "I feel like it's kind of emasculating.... You're standing there just rubbing this featureless piece of glass."
That "featureless piece of glass" has helped make Google billions of dollars in additional ad revenue. Android, Google's mobile OS, pushed BlackBerry (NASDAQ: BBRY) to third place after its debut. Android is currently the only mobile OS that has been able to keep Apple's (NASDAQ: AAPL) iOS platform from taking over the industry.
By selling millions of Android devices, Google has maintained its dominance in search, maps, video and other applications. Without it, fewer users would have been exposed to Google's services.
In fact, Apple ousted Google Maps as the default mapping application in iOS. Thus, Google can only ensure that its growth continues by building its own devices and by licensing its own operating systems.
That, of course, may be the real source of inspiration for Project Glass, Chrome OS and other Google initiatives: greater ad revenue.
Louis Bedigian is the Senior Tech Analyst and Features Writer of Benzinga. You can reach him at 248-636-1322 or louis@benzingapro.com. Follow him @LouisBedigianBZ
View Comments and Join the Discussion!
Posted-In: Android Baidu Eye cnn Google Project Glass ReutersNews Tech Best of Benzinga