Durable Goods Orders Jump 5.7 Percent on Transportation; Little Effects Seen from Sequester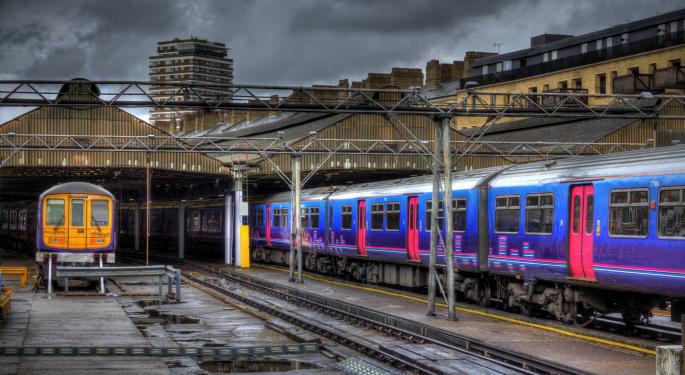 The effects of the sequester do not look like they are impacting the broader manufacturing sector, at least not for new orders received in February.
New orders for manufactured durable goods in February increased $12.4 billion or 5.7 percent to $232.1 billion, the U.S. Census Bureau announced Tuesday. This increase, up five of the last six months, followed a 3.8 percent January decrease.
Transportation equipment, up two of the last three months, drove the increase, $13.3 billion or 21.7 percent to $74.4 billion. This was led by non-defense aircraft and parts, which increased $9.0 billion, or 95.3 percent, following a 24.0 percent drop in January. This is a volatile category, and aircraft drove the gain in durable goods higher.
However, outside of aircraft-related transportation, new orders for autos and parts advanced 3.8 percent, following a 0.8 percent gain in January.
Other categories were mixed, but generally higher when looking over the past three months. Excluding transportation, new orders decreased 0.5 percent after a 2.9 percent gain in January and a 0.8 percent gain in December. Excluding defense, new orders increased 4.5 percent and were up in each of the past three months.
Computers and electronic products advanced 1.3 percent, but this does not reverse completely the -4.6 percent drop in January (which followed at 2.7 percent gain in December). Electrical equipment and appliances delivered a stronger showing, up 2.9 percent, but again, did not completely reverse the drops in the prior two months. Still, this category which includes both consumer and industrial goods, has fared well considering any flows from cutbacks in government spending, including that related to suppliers to defense contractors.
Other areas where we might expect to see any ripple effects from the sequester would include metals. Primary metals advanced 1.7 percent, and were up in two of the past three months. January saw a drop of 1.3 percent, following a gain of 1.6 percent in December. Meanwhile, fabricated metals orders fell by 4.4 percent, but this follows two monthly increases, only partly reversing those gains of 1.4 percent and 4.1 percent.
Thus, because durable goods orders can be volatile from month to month, we are not seeing any definitive cutbacks from the sequester to manufacturing in these ingredients used in the assembly of other things.
Also looking over the past three months, we also do not see any significant cutback in the machines used to make other things. Non-defense capital goods excluding aircraft, which is a proxy for business investment in capital, fell by 2.7 percent. However, that followed a strong gain of 6.7 percent after a 0.8 percent dip in December.
Machinery, in particular, fell by 2.2 percent – but this followed a surge of 15.8 percent in January. As with the other categories in this report, new orders can and do bounce around a bit.
Overall, considering the pattern of durable goods orders excluding the volatile transportation (notably aircraft) component have posted gains in two of the past three months, and that companies have increased their capex spending in two of the past three months, the manufacturing sector looks like it is on solid footing in recent months, even with the sequester.
That is especially apparent when considering that new orders outside of defense have posted gains in each of the past three months. So far, then, there has been little spillover from federal spending cuts, if any, as these new orders would be one of the first areas where we would see any pullback. After all, new orders would be delivered and paid for after federal budgets were cut March 1.
View Comments and Join the Discussion!