41% of Investors Prefer Apple's iPhone to Galaxy S IV, BlackBerry Z10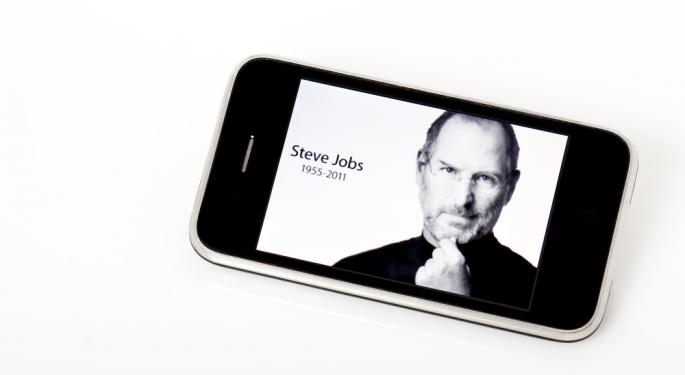 Samsung may be making progress in the war against Apple (NASDAQ: AAPL), but it still has a ways to go before it can overtake the iPhone maker.
In a poll on Yahoo Finance, investors were asked the following question:
"Samsung unveiled its new Galaxy S4 smartphone, while BlackBerry has received a huge pre-order for its new Z10. If you had to choose today, what would you buy?"
Samsung Galaxy S4 (29,975) -- 39 percent
BlackBerry Z10 (9,746) -- 13 percent
A different Droid (5,122) 7 percent
No Droid for me, I like my iPhone (31,924) -- 41 percent
Even with the iPhone in first place, the results suggest that 46 percent of respondents still prefer Android to iOS.
The BlackBerry (NASDAQ: BBRY) results are also very telling. While the company recently sold one million units to an unnamed "established partner" (Benzinga has a compiled a list of potential buyers), BB10 has been struggling to gain support in America. That could change when the Z10 is released domestically. Even if it does, the device is likely to sell more units in Canada and in Europe than it could ever hope to sell in the United States.
There is hope, however. According to CNBC, investors have given a big "thumbs down" to the Galaxy S IV.
"This is selling on the news as most of the features were already highly anticipated," Stanford Bernstein analyst Mark Newman told CNBC. "There wasn't much positive surprise. Most of it was leaked already -- the screen size, processor, smart pause and eye scrolling -- a few days ago."
Newman is not the only one who was disappointed by what Samsung announced last night.
"There has been a ton of hype and build-up to this device, and ultimately, it left us feeling cold," Gizmodo's Brent Rose wrote after the Galaxy S IV event. "The S IV feels uninspired. There are small spec bumps from the previous generation and there's a ton of software which will largely sit unused. There's just no wow-factor here."
Follow me @LouisBedigianBZ
Posted-In: Blackberry Galaxy S IV iPhone 5 Samsung Z10News Tech Best of Benzinga
View Comments and Join the Discussion!