Are Scientists Edging Closer to a Cure for Alzheimer's?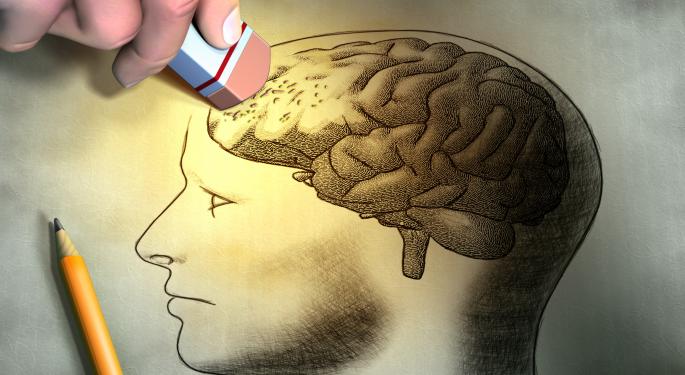 A recent Australian study points toward possible good news in the search for answers regarding Alzheimer's disease.
The Border Mail reports that Australians will be among the first to test new drugs hoped to ward off Alzheimer's after researchers discovered that the illness takes decades to develop in people's brains before symptoms appear.
Trials on participants whose scans show early signs of dementia could begin later this year.
Director of nuclear medicine at the Austin Hospital, Chris Rowe, said Australians aged 60 and older, would trial several unnamed drugs, which could prevent the buildup of proteins in the brain believed to cause the disease.
He said if the drugs, which are showing positive results in animal studies, could eliminate the protein, known as amyloid beta, or adjust the production of it in people's brains, they could potentially prevent dementia.
Although not mentioned as part of the Australian study, the results of that study could breathe possible new life into several recently developed drugs that achieved disappointing results last year.
In July, a drug used in one late-stage study, sponsored by Pfizer (NYSE: PFE), failed to slow the disease according to the Associated Press. The drug, Bapineuzumab, which is being tested by Pfizer, along with partner Johnson & Johnson (NYSE: JNJ), did not slow mental or functional decline in patients with mild or moderate Alzheimer's disease.
Bapineuzumab is one of three experimental Alzheimer's drugs undergoing late-stage patient tests. Doctors, patients, investors, and analysts are closely watching the results of these tests. The other experimental medicines are Solanezumab, developed by Eli Lilly & Co. (NYSE: LLY), and Gammagard, made by Baxter International Inc. (NYSE: BAX)
Many scientists believe the drugs are being tried too late, "like lowering the cholesterol after the heart attack," said Dr. Ronald Petersen, director of the Mayo Clinic's Alzheimer's Disease Research Center.
"I believe in the notion that an amyloid-lowering agent like Solanezumab will eventually work in early disease or pre-symptomatically, but whether these data provide compelling evidence that Solanezumab has 'cleared the bar' just cannot be concluded" until full results are presented, Gandy wrote in an email.
The results of the Australian study, which will help doctors pinpoint the beginning stages of the amyloid beta protein buildup in patient's brains, could provide an opportunity for pre-symptomatic treatment, potentially enhancing the efficacy of drugs that have not been effective in late-onset disease treatment to date.
Posted-In: baxter eli lilly Johnson & Johnson PfizerNews Events Global Best of Benzinga
View Comments and Join the Discussion!