MGIC Raises $1.1 Billion, Tanks on Thursday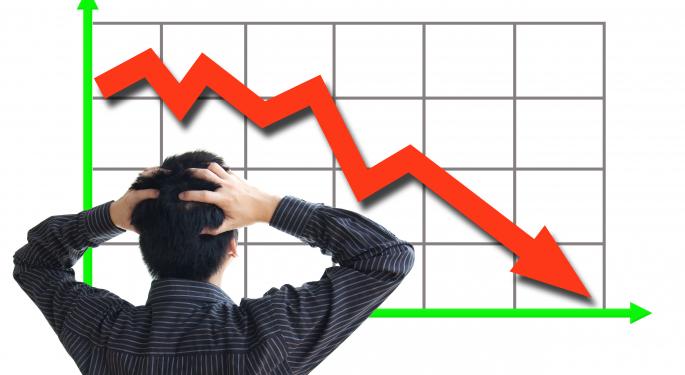 MGIC Investment Corp. (NYSE: MTG) announced Wednesday the pricing of its public offering and of sale of 135 million shares of common stock. The stock will be sold for $5.15 per share.
The company has also priced $450 million in aggregate principal amount of two percent convertible senior notes, which are due in 2020. This brings the Milwaukee-based mortgage insurer's total proceeds from the transactions to a bit over $1.1 billion.
According to an announcement on Tuesday, MGIC intends to use the funds for "general corporate purposes." These may include increasing the capital of the company's subsidiaries and "improving liquidity by providing funds for debt service."
Recent Success for MGIC
The announcement comes after the company's stock surged on Monday on word of positive housing data, as Benzinga reported. The stock ultimately closed with a 10 percent gain.
Prior to that, on February 28, MGIC rose 27 percent and finished at a 10-month high due to its very successful fourth quarter earnings report.
And, the stock performed well through Wednesday, closing at $5.61. This was its highest closing price in 20 months. The stock, which closed at $6 on July 15, 2011, dropped 68.5 percent over the next three and a half weeks, primarily due to poor second-quarter results and issues with Dodd-Frank. Since then, the stock hadn't eclipsed the $6 mark until reaching a high of $6.19 on Wednesday.
MGIC Loses its Magic
Investors don't appear thrilled with MGIC's move to raise $1.1 billion.
The stock had been on a steady climb over the past six months after closing at $1.13 on September 4 - its lowest closing price in the last four years. However, the stock has plunged on Thursday and is back down near $5.
MGIC is down around nine percent on Thursday.
Radian Also Down
Fellow mortgage insurer Radian (NYSE: RDN) is down on Thursday, as well.
The Philadelphia firm released its February delinquency data on Thursday, which may be part of the reason for the decline. However, for no apparent reason, the stock dropped around 6.5 percent on Wednesday. It is not clear whether the stock is on a natural backslide or if the delinquency data has anything to do with it.
Radian is down around six percent on Thursday.
Posted-In: News Financing Offerings Best of Benzinga
View Comments and Join the Discussion!