Google vs. Google: Chrome OS Could Face Pressure from Android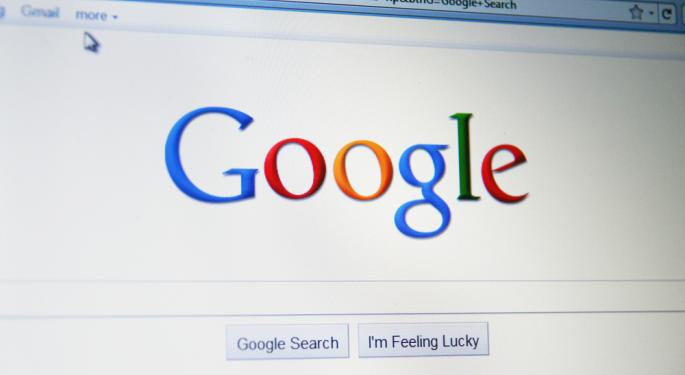 When Google (NASDAQ: GOOG) created the Chrome OS platform, it hoped to build the next great operating system. The company had no idea this would lead to internal competition between the two platforms.
Right now, Chrome OS is the company's dominant system for notebooks. Acer, Hewlett-Packard (NYSE: HPQ) and Samsung are among the firms that have given their support.
According to DigiTimes, Hewlett-Packard and Samsung are also "aggressively seeking cooperation from Google for Android-based notebooks," creating a bit of competition between Chrome and Android.
This is not the first time that a tech company has been faced with a challenge of this magnitude. For example, Apple (NASDAQ: AAPL) regularly touts the iPad as a triple-A laptop replacement while still attempting to sell various MacBooks that are two, three and four times more expensive.
Unlike Chrome and Android, however, Apple's operating systems -- iOS and OS X -- do not compete on the same playing field. iOS was designed exclusively for small mobile devices (iPhones, iPads, etc.) while OS X was developed for computers (MacBooks, iMacs, etc.).
Internally, Google has separated the two operating systems. Consumers won't see a Chromebook that runs Android, nor will they see a Nexus phone or tablet that runs Chrome OS. However, Hewlett-Packard and other manufacturers have already experimented with Android for laptops. If the DigiTimes report is accurate, investors can expect more Android-based laptops in the near future.
As long as the end user chooses Android or Chrome OS, Google may not care which platform wins out. However, it may be cheaper, more effective and more efficient for Google to merge Chrome OS' best features into Android and let platform reign supreme.
Android has the stronger brand name, thousands of existing apps and millions of users worldwide. Chrome OS is simply the new kid on the block attempting to compete with the industry's biggest players.
By merging Chrome OS and Android, Google could create a stronger brand between the two platforms. Microsoft has already employed this strategy when building and branding Microsoft's (NASDAQ: MSFT) Windows 8 and Windows Phone 8. There are distinct differences between the two, mostly because the standard Windows 8 format would not work well on a four-inch screen.
Even with those differences, the two operating systems are very similar. It is easy for users to jump between them without feeling like they have entered two different worlds.
In that regard, Chrome OS is also similar to its mobile sibling -- but there is still little value in them competing against each other in the notebook space. Instead of dividing its resources, Google should focus on creating one ultimate OS.
Follow me @LouisBedigianBZ
Posted-In: Chrome OS Chromebook Google Microsoft Windows 8News Rumors Tech Best of Benzinga
View Comments and Join the Discussion!