What's the Future of Retail?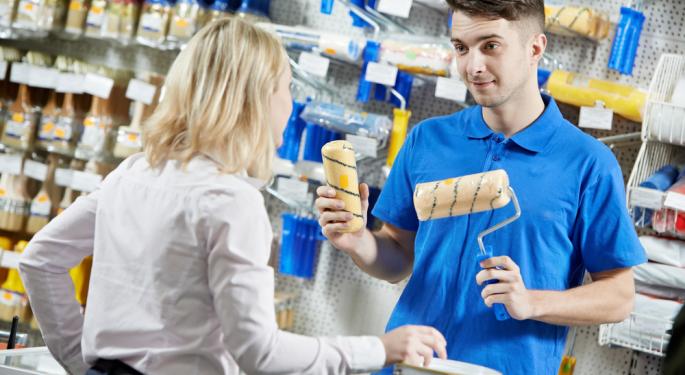 Joey Agree, the CEO of Agree Realty (NYSE: ADC), thinks we're living through one of the most dynamic shifts in the history of the business, with e-commerce business models melding with traditional brick-and-mortar experiences.
Benzinga sat down with Agree to get his take on the shifting landscape of retail.
The company went through a difficult period about two years ago when one of its biggest business partners -- Borders Books -- went bankrupt. Agree now pursues partnerships with businesses it views to be "e-commerce resistant" like pharmacies, gas stations and fast food.
Still, Agree acknowledges that there's opportunity to be found, perhaps even with businesses that were once e-commerce only.
Tech giant Apple (NASDAQ: AAPL) continues to dominate retail, running the most profitable stores per square foot.
"Retailers like Apple, that have been able to be ahead of that curve and establish that experience, in-store versus online, static, mobile -- it doesn't matter, you get the same type of experience. That's why they've been so successful," Agree said.
"I think we'll see Google, Amazon -- obviously Microsoft is now opening some stores. Retailers, that were once only e-commerce, now pulling in the virtue of brick-and-mortar and combining it with online."
Microsoft (NASDAQ: MSFT) began rolling out its own retail stores in 2012 ahead of the release of its Surface tablet. There have been conflicting reports that Google (NASDAQ: GOOG) might do the same.
Some have suggested that Amazon could eventually enter the brick-and-mortar game, perhaps even by purchasing a troubled brand like Best Buy (NYSE: BBY) or RadioShack (NYSE: RSH).
But with new companies entering the retail space, will this lead to a flurry of new development? Probably not.
In terms of tech companies demand for retail space, Agree believes "it will never be to the degree we see today."
"[Tech companies] will enter the markets selectively, they will be highly picky about the stores they do open," Agree predicted.
Posted-In: Joey AgreeNews Management Tech Trading Ideas Best of Benzinga
View Comments and Join the Discussion!