Amazon Makes Big Donation to Low Income Families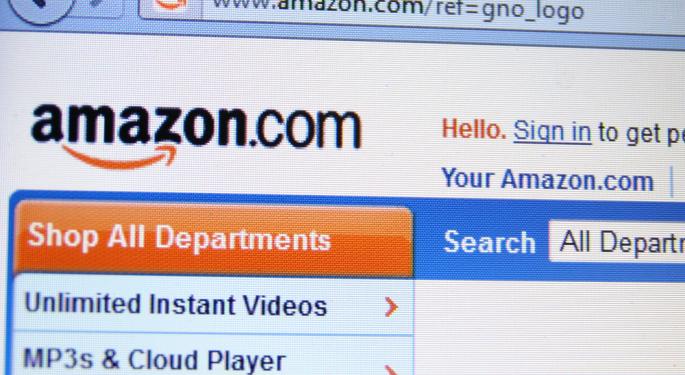 Amazon (NASDAQ: AMZN) has teamed up with the National PTA to bring Kindle e-readers to low-income and at-risk youths and families throughout the United States.
The online retailer will be the exclusive sponsor of the National PTA's new Family Reading Experience program, which will be hosted by local PTA in cities across the country.
"National PTA is honored to work with Kindle to provide parents with proven techniques for improving their child's reading fluency, comprehension and passion," National PTA President Betsy Landers said in a company release. "The role of families in literacy does not end when children enter school. Families' continued interest, involvement, concern and caring make a significant difference in this crucial area of learning."
Neil Lindsay, vice president of Amazon's Kindle division, concurred. "Making reading more accessible and more enjoyable is a core mission at Amazon," said Lindsay, who was also quoted in the release. "We are thrilled to be working with the National PTA to help parents get their kids excited about reading. Reading is just more fun when you can access millions of books quickly, carry your library with you and look up words in the dictionary, which is how Kindles can help children read more."
The National PTA has officially branded the reading program with a "Powered by Kindle" notation, effectively turning this donation into a stellar advertising opportunity for Amazon. Kindle is also being promoted as the "Official E-reader of the National PTA."
While Amazon should be commended for its donation, this is also an interesting corporate strategy for the company to take. Roughly 13 months ago, Amazon's leading device competitor -- Apple (NASDAQ: AAPL) -- made a big push to enter schools across the nation.
The Mac maker announced that it would charge $14.99 for high school text books, prompting at least one analyst to speculate that Apple could eventually control 95 percent of the digital textbook market.
Amazon attempted to reinforce its presence in schools last fall when it announced Whispercast, a free service that simplifies the user's ability to share content.
By donating Kindle e-readers to the National PTA (and by becoming the exclusive sponsor of its new reading program), Amazon has found a way to infiltrate a market Apple cannot reach.
For now, Amazon will not earn anything for its effort except the praise of its customers and a few thousand "thank-yous" from parents, teachers and children who appreciate the donation.
Long-term, however, the benefits could be insurmountable. In addition to the goodwill and free publicity, Amazon has effectively dropped its products into the hands of potential customers -- kids who may not be able to afford Kindle e-readers and tablets today, but could become loyal customers when they grow up.
Follow me @LouisBedigianBZ
Posted-In: Amazon Apple iPad National PTANews Success Stories Tech Best of Benzinga
View Comments and Join the Discussion!