Naughty Kids Could Cost Apple $100 Million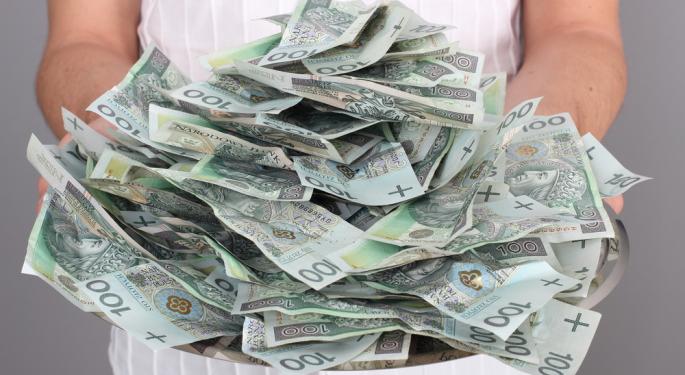 Kids say the darndest things! What they do is even crazier.
When they're not drawing on the wall or throwing Mommy's most expensive/breakable items, they're using Dad's iPhone to purchase hundreds of dollars in bonus content for an app that cost 99 cents.
This is the price consumers pay for the convenience of one-click in-app shopping. That is could change, however, now that Apple (NASDAQ: AAPL) may be forced to pay the bills of these young customers.
According to The Telegraph, Apple might pay out more than $100 million to settle a class action suit that was filed in California less than two years ago.
If the settlement goes into effect, parents will be able to receive $5 in iTunes credit to make up for their children's unwieldy fingers. If the original bill was more than $5, Apple will pay as much as $30 in iTunes credit. And if the expense was even higher, Apple will reportedly write a check.
Apple has not stated the maximum amount it is willing to pay to each customer, but some of them will definitely need more than $30. In 2011, one woman's daughter spent $1,400 on Smurfs' Village, an iOS game built specifically for kids. Her expenditures were dwarfed last year when a six-year-old boy spent £2000 (roughly $2,613) on Monster Island.
While it is unclear how many users have been affected, Apple is set to notify more than 23 million iTunes account holders. This indicates that millions of children may have purchased in-app items without their parents' consent.
However, this lawsuit only applies to American customers. Unfortunately that means the £2000 expenditure may go unresolved.
In January PhonepayPlus (a regulator in the United Kingdom) said that complaints of unexpectedly large phone bills had increased by 300 percent in just one year. Malware has been associated with the problem, but the primary complaints have been due to legitimate in-app purchases that were incurred by unknowing children.
"Smartphones in children's pockets can burn holes in parents' wallets, so we are working with partners across industry and other agencies to prevent this," PhonepayPlus CEO Paul Whiteing told The Telegraph. "This is a real challenge for parents and for us as a regulator."
Follow me @LouisBedigianBZ
Posted-In: Apple iPad iPhone iTunes Paul WhiteingNews Legal Tech Best of Benzinga
View Comments and Join the Discussion!