Hewlett-Packard's $169 Tablet is Just the Beginning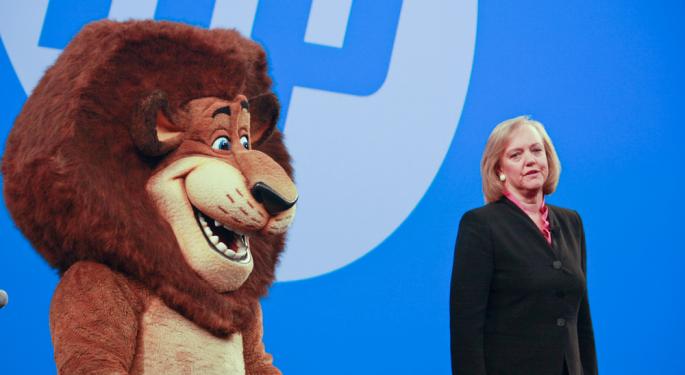 Less than two years ago, Hewlett-Packard (NYSE: HPQ) attempted to challenge Apple's (NASDAQ: AAPL) empire with an expensive, high-end tablet and an exclusive OS.
Investors had high hopes for the tablet -- known as the HP TouchPad -- but the underwhelming pre-order figures were very telling. When the device finally shipped, Best Buy (NYSE: BBY) could not even sell 10 percent of its stock. This inspired HP and frustrated retailers to drastically discount the tablet. In a span of just a few weeks, the price dropped from $499 to $99.
Consumers rushed to their nearest retailer to buy the discounted TouchPad, prompting some to speculate that the company would produce more tablets. HP ultimately produced and shipped another round of TouchPads, but only to use up old supplies and fulfill existing retail orders.
Now HP has offloaded its webOS platform, which was reportedly acquired by LG.
Even so, the company's tablet plans are far from over. Instead of using its own mobile operating system, HP is shifting to Android. The first resulting tablet is the $169 HP Slate 7. The name instantly conveys the display size (seven inches) while indicating that other -- perhaps larger -- tablets could be on the horizon.
"You can expect going forward [to release] a family of products," Shane Wall, CTO of HP's mobility group, told IDG News Service. "We're obviously late. We wanted to start and see how aggressive we can be on the low end."
Wall said that when Meg Whitman came to HP as CEO, she re-emphasized the importance of a long-term strategy. "We need to be in the mobility space," he said of Whitman's attitude toward mobile. "Just forget about the things that happened in the past."
Ironically, Wall said that his team benefited from the research acquired through the development of webOS and the HP TouchPad -- two failed products that were quickly abandoned by the company.
HP hopes that the lower, $169 price tag will help the Slate 7 achieve high sales numbers. Unlike the TouchPad, however, the Slate 7 is not really a $499 tablet with a reduced price. Consumers were well aware that the TouchPad had received an 80 percent price reduction when it dropped to $99. The Slate 7, however, looks like most other $200 tablets.
The $30 discount may have sounded great two years ago, but it is old news today. While Google's (NASDAQ: GOOG) Nexus 7 still retails for $200, the cheapest Kindle Fire can be purchased for $159 (with special offers) or $174 (without).
Meanwhile, Acer is building a low-end tablet that it plans to sell for $130.
First-generation iPads can also be found on eBay (NASDAQ: EBAY) for less than $200. The previous owner may have used and abused the device, but it might still be a better buy than some of the "new" $200 tablets available.
If HP wants to make serious waves in the tablet space, it might want to consider going lower than $169. A cheaper, sleeker and more appealing tablet could have turned the tide. For now, Apple is likely to maintain its lead.
Follow me @LouisBedigianBZ
View Comments and Join the Discussion!
Posted-In: hewlett-packard HP IDG News Service Meg Whitman Shane WallNews Success Stories Tech Best of Benzinga