Yahoo! Says Get Used to Commuting Again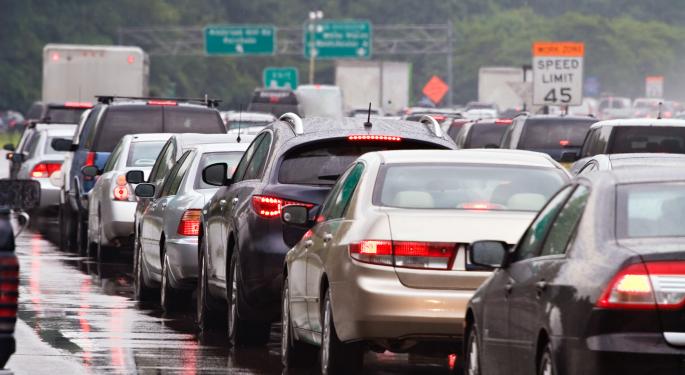 Work from home, virtual office, working off-site, no matter what name you give it, the flexibility of being able to stay home part (or all) of the time and still have a career is becoming more attractive for workers and employers alike.
Employees save on commuting costs, have more flexible work hours, and can more easily manage their home life.
Employers gain as well. Office space requirements are downsized, along with equipment needs, support services, employee cafeterias and more.
When Marissa Mayer, chief executive of Yahoo! (NASDAQ: YHOO) decreed that, starting in June, Yahoo! executives are banned from working from home, some of them became irritated and contacted Kara Swisher at All Things D.
Swisher broke the story, publishing an internal memo sent out by Yahoo! head of human resources, Jackie Rees. The memo said employees needed "to be one Yahoo! and that starts with being physically together."
"Some of the best decisions and insights come from hallway and cafeteria discussions, meeting new people, and impromptu team meetings," Rees added in the memo.
While most businesses require employees to show up at the company worksite on a daily basis, the technology sector is one in which working from home is almost standard operating procedure for many of the most successful companies.
Until this recent edict, Yahoo! was one of those companies. Many Yahoo! staff, claims Swisher, joined the company partly because of its flexible work policies and some of those say they will actually have to move in order to be close enough to commute to a Yahoo! work site.
Numerous sources told Swisher that the mandate isn't just for employees who were working from home full-time. It also applies to those who had arrangements that allowed them to work from home one or two days a week.
This anti-flexibility move seems counterintuitive for a leading edge technology company. There may be an ulterior motive. Business Insider quotes a source close to Mayer who says she might be making this move because "she knows that some remote workers won't want to start coming into the office and so they will quit. That helps Yahoo, which needs to cut costs."
In addition BI notes that, although work from home arrangements are a growing trend, they are not common with Yahoo!'s Silicon Valley competitors like Google (NASDAQ: GOOG) and Facebook (NASDAQ: FB).
Initial employee disgruntlement aside, will Mayer's "come back to the office" move, part of her overall plan to remake Yahoo!, work? Forbes thinks so, noting: "…ending the practice of working from home shows that she wants to do more than build great technology; she wants to build a great culture too."
As of midday, Monday, Yahoo! is trading at $21.06, down slightly (0.72 percent) from Friday's close.
Posted-In: Facebook Google Marissa Mayer Yahoo!News Rumors Management Events Best of Benzinga
View Comments and Join the Discussion!