Italian Elections Weigh on Euro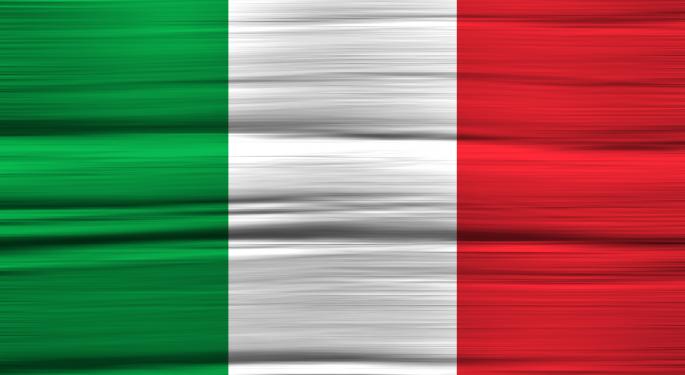 The euro remained near $1.32 on Monday morning as Italian voters headed to the polls for the second and final day of elections. Italian politics has been weighing on the euro for most of February as the country's elections became more and more unpredictable.
In opinion polls, Pier Luigi Bersani and his centre-left party have come out on top; but only narrowly. Bersani has promised to continue with reforms set in motion by Mario Monti and many believe that a win for his party would result in an alliance between the two.
However, Bersani's lead in the polls was rapidly narrowing in the weeks leading up to the elections. Silvio Berlusconi and Pepe Grillo both gained strength over the past few weeks, causing many investors to worry about the stability in Europe's third largest economy should either of them win.
Berlusconi served as prime minister three times in the past twenty years, with his last run ending in resignation and scandal. His decision to run has been controversial in Italy and across the world as he is currently involved in several trials involving tax fraud and sex with an underage prostitute.
However, many Italians were willing to overlook these issues after Berlusconi promised to do away with many of Mario Monti's austerity reforms by refunding tax increases and pardoning tax evaders. Berlusconi's anti austerity promises have landed him second in opinion polls by only a narrow margin.
Not far behind was Beppe Grillo and his anti establishment movement. Grillo has campaigned with an anti corruption movement that has gained popularity among younger Italians who are struggling with unemployment and have become disillusioned by government scandals. Grillo has been openly critical of the eurozone, especially Germany and plans to undo most of Monti's austerity reforms.
Polls will close on Monday afternoon and results are expected soon afterward. While Bersani is currently the favorite, Berlusconi and Grillo aren't being counted out. According to Reuters, many Italians leaving the polls on Sunday cast votes for Berlusconi and Grillo simply in protest of the current state of the Italian government.
Posted-In: News Commodities Forex Global Markets Best of Benzinga
View Comments and Join the Discussion!