Euro Retreats on Weak Economic Data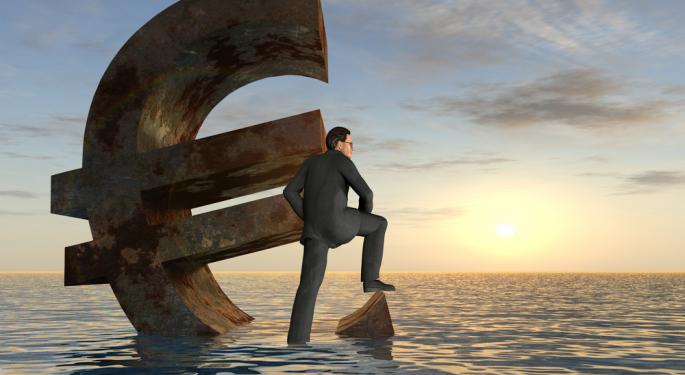 The euro traded at 1.3198 at 9:51 GMT on Thursday morning after sliding on lower than expected economic data. The currency has retreated back to its pre-rally value, where many investors think it belongs.
The eurozone's manufacturing and services industry fell lower than expected in a report from Markit Economics on Thursday. According to Bloomberg, economists forecast an index of 49 but the figure came in much lower at 47.3.
A score below 50 indicates a contraction, and last month's figure of 48.6 gave investors the impression that the eurozone was nearly out of the woods.
Based on the recent data from the eurozone, many economists are predicting that the eurozone economy will shrink 0.1 percent in the first quarter before it begins to grow in the second. However, optimism about the second quarter is hard to picture for many countries within the eurozone as social unrest and political instability have created what many are calling a depression.
In Greece, austerity measures have taken their toll on the Greek citizens who have been regularly protesting against further cuts. The demonstrations, which often end violently, have highlighted the country's difficult struggle to get out of debt. After Greece received its bailout package in December, many Greeks were expecting the aid to ease their everyday life.
With the euro at a new six week low, many believe the region will have a better chance of recovery. After the currency gained strength early in the year, countries like France and Germany noted that the higher value would make their exports less competitive in the global market.
Since the rally was based on little more than positive sentiment, the market has readjusted to reflect the fundamentals of the eurozone's economy.
Posted-In: News Commodities Forex Global Markets Best of Benzinga
View Comments and Join the Discussion!