Sony Unveils PlayStation 4 With Tons of Games, Revolutionary Features - But No Price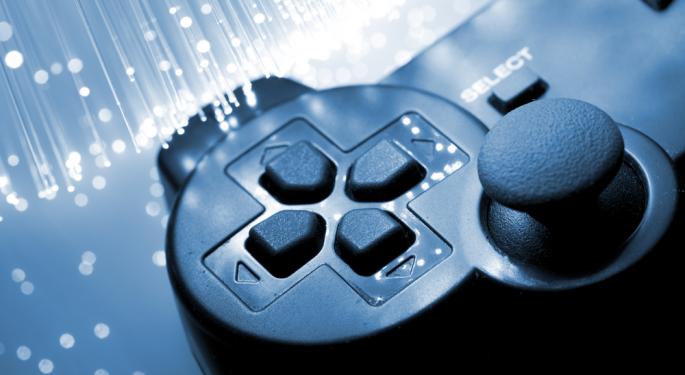 Sony (NYSE: SNE) took the veil off its fourth game console this evening during a two-hour event that included a cornucopia of software demonstrations -- most of which were for actual games (not tech demos). In fact, Square Enix was the only company that came to Sony's event with nothing more than a demonstration for the types of games it would like to develop.
Sony's internal development studios -- along with Activision and Blizzard (NASDAQ: ATVI), Capcom and Ubisoft -- introduced a number of new games, as well as an unusual port of Diablo III. (Blizzard revealed that Diablo III will be coming to both PlayStation 3 and PlayStation 4.)
The first-party lineup includes Knack, a clever action/adventure that features a robotic character that can mutate into a number of different forms. It was reminiscent of Rare's Kameo and looks very promising.
Sony also unveiled Killzone: Shadow Fall, a breathtaking first-person shooter that features some of the most realistic graphics ever produced in a game. Drive Club, a multiplayer team-based racer that looks to replace Gran Turismo, was also fairly impressive. The detailed car interiors and realistic backdrops could make for a very exciting racing experience.
Infamous is also getting a new chapter, along with a fresh concept from LittleBigPlanet developer Media Molecule that allows users to mold virtual, three-dimensional clay using the PS Move controller. This demo was referred to as "The Creative Console;" some speculate that it may not be a full-fledged game. However, considering how much Media Molecule loves the new character creation feature, it seems likely that this element will appear in one of the company's future titles.
Capcom's first PlayStation 4 game, Deep Down (working title), demonstrated the console's ability to render realistic images of things that do not really exist - such as dragons. This game will run on a new engine called Panta Rhei.
Activision showed off Destiny, its long-awaited game from Halo creator Bungie. Destiny will appear on both PlayStation 3 and PlayStation 4 -- and likely every other console available -- this fall. The PlayStation versions will include exclusive content of some kind, but Activision did not provide any further details on the matter.
Watch Dogs, Ubisoft's open world action game first introduced at E3 2012, is also coming to PlayStation 4. The game can be best described as a good guy's version of Grand Theft Auto. It looks like a rich and immersive game that cleverly melds elements of Ubisoft's other hit games (most notably the seamless running/climbing features of Assassin's Creed) into the experience.
Like Destiny, Watch Dogs is still expected to be released for PC, Wii U, PlayStation 3 and Xbox 360.
Square Enix did not show any actual games, but it did introduce an amusing, Final Fantasy-esque tech demo. The company also announced that it will make some Final Fantasy-related announcement at this year's Electronic Entertainment Expo.
Last but not least, the creator of Braid (a quirky, side-scrolling game that started on Xbox Live) is working on an unusual puzzle game that will be exclusive to PlayStation 4 when it is initially released.
Contrary to earlier reports, PlayStation 4 will not ship with the ability to stream full games instantaneously. However, it will employ the technology Sony acquired from Gaikai to allow users to play demos instantly. Users will also be able to play games while they start downloading, though it is unclear if the game will freeze if the player progress past the point that has been downloaded.
In addition to the game lineup (which is far from complete - expect more at E3), Sony introduced the Dual-Shock 4 controller. It contains a touch pad, as well as a tracking ability tied to the console's new camera. This allows PlayStation 4 to sense where the controller is in relation to the TV, which could create some interesting game possibilities.
PlayStation 4 games can be streamed locally to PS Vita, creating a Wii U-like experience. Users will also be able to watch each other play games, if they desire. It is unclear how useful this feature will be, but Sony stressed its importance.
The company also focused heavily on the new "Share" button, which will allow users to record their games and upload the videos for the whole world to see.
All in all, this was one of Sony's most impressive gaming events. If this console can't save the company, nothing could. However, the truth is that PlayStation 4 was likely designed from the ground up to save Sony. There may be a lot of question marks (how much will it cost?), a few vague details (the console uses an X86 CPU and 8GB memory - what else?), and only a launch window (PS4 is slated to ship worldwide this holiday season), but the hype has only just begun.
While not all of the console's elements will change gaming forever, one thing is for certain: Sony is no longer content to play second fiddle. The company that created and fostered the PlayStation brand is back in full force.
Follow me @LouisBedigianBZ
Posted-In: PlayStation 4 SonyNews Success Stories Tech Best of Benzinga
View Comments and Join the Discussion!