What Time Will PlayStation 4 be Unveiled Today?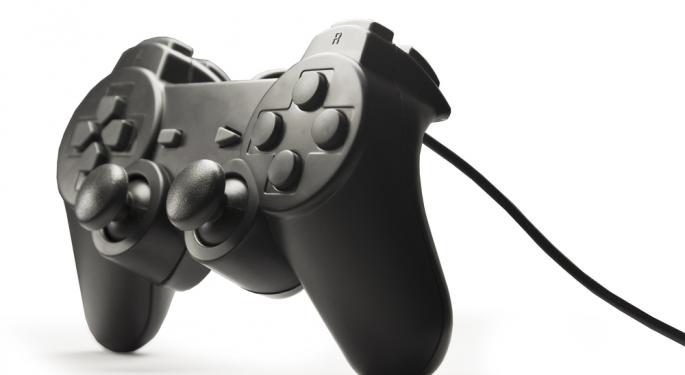 Sony (NYSE: SNE) is set to make a major announcement today regarding the future of the PlayStation business.
According to The Wall Street Journal, Sony will unveil the company's next console, which will include a streaming game service. Reuters concurs with that report.
Earlier this week Sony confirmed that it would reduce the price of the PS Vita to 19,980 yen (roughly $215) in Japan. This price apparently applies to both the Wi-Fi and 3G versions of the device. Sony also announced a new app that will allow users to purchase old arcade games, such as Konami's (NYSE: KNM) Frogger, for $1.49.
While the event could involve all of these announcements (particularly a PS Vita price cut in America and other parts of the world), consumers are expecting Sony to focus on PlayStation 4 and/or its streaming game service.
The two may or may not be mutually exclusive. It is possible (though unlikely) that users will be able to access the service without using PlayStation 4. If the service works well enough, Sony could feasibly apply it to other game platforms, such as PS Vita and PlayStation 3. Sony could also bring it to the PC and tablets, but only if it can find a way to do so without stealing the spotlight from PlayStation 4.
However, there is a good chance that Sony's streaming game service is still in the development stage. It took Microsoft (NASDAQ: MSFT) several years just to build Xbox Live for the original Xbox, and several more to perfect it on Xbox 360. Sony did not even bother to bring a full online game service to PlayStation 2; instead, the company waited until PlayStation 3 arrived in 2006.
Xbox Live and PSN (Sony's service) do not stream games; they merely download them from the Internet. Investors may be jumping the gun if they think it won't take equally as long to perfect the streaming of full games. Unlike movies, games are not static; they contain large, interactive files that require two-way communication. When a consumer presses a button on the controller, he or she expects an immediate response. If there is any delay -- even the slightest pause -- consumers will instantly notice. It will detract from the experience and potentially ruin the game that they are playing.
Video game streams are entirely dependent on the quality and reliability of users' Internet connections. If the connection is too slow or if service is interrupted, the game experience will be ruined.
Thus, it may be more realistic to assume that Sony will provide the first teaser for PlayStation 4 and confirm that it will eventually stream games without demonstrating how the tech will actually work. Instead, expect the company to introduce a few tech demos (to show off the graphics engine) and a live presentation of the new controller.
When will this presentation take place? According to IGN, Sony's PlayStation event will begin this afternoon at 6:00 p.m. EST / 3:00 p.m. PST.
Follow me @LouisBedigianBZ
View Comments and Join the Discussion!
Posted-In: PlayStation 3 PlayStation 4 PS Vita SonyNews Success Stories Tech Best of Benzinga