Carnival's Stock Is Starting to Sink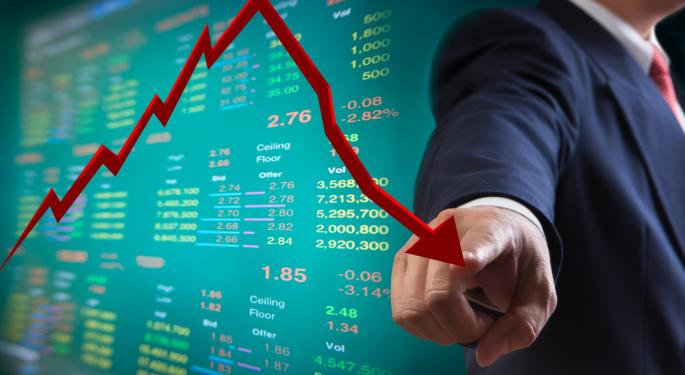 Carnival Corporation's (NYSE: CCL) stock seemed to be holding its own in the days immediately following an engine room fire that knocked out power, crippled water and plumbing systems and left the ship adrift about 150 miles off Mexico's Yucatan Peninsula Sunday.
Text messages about filthy, hot conditions and limited access to food were received by news organizations early on. The cruise line swiftly countered with reports indicating it was making passengers as comfortable as possible with running water and some working bathrooms, according to The Associated Press.
In the wake of these conflicting reports, stock prices have remained fairly steady, in the $38.50 range, for several days.
Wednesday was a different story when, after a busy day of trading, CCL closed down $1.40, at $37.60.
It would seem stories of elderly and handicapped passengers struggling to cope with worsening conditions, along with the ongoing saga of a 2 mile-per-hour tow that still has a day to go, only keeps the cruise ship in the news for a longer period. The bad news is starting to take a toll.
With the Carnival Triumph out of service, the company has already had to cancel two fully booked cruises on the same ship.
Investors remember the Carnival-owned Costa Concordia grounding just over a year ago. That tragedy killed 32 passengers and hurt the company's image. There are 11 pending lawsuits relating to that cruise ship disaster. The incident hit earnings for fiscal 2012 and slowed bookings down in the second half of the year.
Since that time, however, shares have gone up 32 percent and now trade at their highest levels since May 2011.
Carnival is the leader in the cruise line industry, competing against Royal Caribbean (NYSE: RCL), Norwegian Cruise (NASDAQ: NCLH), and Disney (NYSE: DIS). The company has about a 50 percent market share in the industry. The busiest time for cruise bookings is the months of January, February, and March.
If bookings see a decline, it could lead to discounts from Carnival or sailing with boats at less than 100 percent capacity. Either of these would hurt revenue and earnings per share for the next several quarters.
Analyst are still bullish on the stock with a $42.44 mean price target but downgrades could be coming. Earnings take a hit similar to the way they did with last year's disaster.
"The financial cost to Carnival is estimated to be in the tens of millions of dollars, some estimates as high as $80 million," ABC News travel and lifestyle editor Genevieve Shaw Brown said. "It remains to be seen how badly this will hurt their brand."
View Comments and Join the Discussion!
Posted-In: carnival norwegian cruise lines royal caribbeanNews Events Best of Benzinga