Comcast and GE Rally After NBC Deal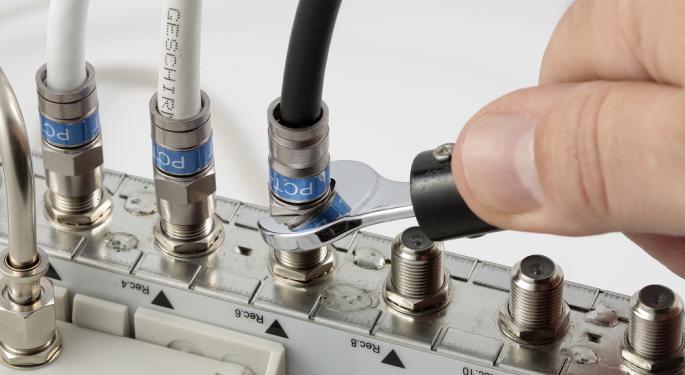 On Tuesday, Benzinga reported that Comcast (NASDAQ: CMCSA) will purchase GE's (NYSE: GE) 49 percent stake in NBC for $16.7 billion. In the aftermath, both stocks are rallying.
Under the deal, GE will receive $12 billion in cash, $4 billion in Comcast guaranteed debt and $700 million of preferred stock. Also, the industrial giant will sell CNBC's headquarters in Englewood Cliffs, New Jersey and its floors at 30 Rockefeller Center in New York City to NBC affiliates for $1.4 billion.
Increased Dividends for GE Investors
According to GE Chairman and CEO Jeff Immelt, the transaction will allow the Fairfield, Connecticut firm to increase the cash it plans to return to shareholders to approximately $18 billion. Note that the firm stands to generate $18.1 billion from the deal.
Comcast Announces Share Repurchase, GE Accelerates Existing Program
In addition to the deal, Comcast announced a $2 billion share repurchase program and will increase its dividend to $0.78 per share.
Meanwhile, GE plans to accelerate its share repurchase program to approximately $10 billion in 2013.
Little Impact on GE's Earnings
GE does not expect this transaction to materially impact its 2013 earnings. The company expects its pre-tax gain from the deal to be offset by restructuring.
Comcast Makes a Foxy Move
While Comcast has tightened its grip on NBC, it hasn't stopped there.
In addition to the GE deal, Comcast announced an agreement with Fox on Tuesday. Under the deal, Comcast will deliver Fox Broadcasting's and Fox Television Stations' content to Comcast Xfinity TV customers. The Xfinity service will offer live and on-demand content from 20 Fox stations via computers, smartphones, tablets and televisions (both standard and Internet-enabled) to nearly 22 million customers.
Financial terms of this transaction have yet to be disclosed.
The NBC and Fox deals will boost Comcast's already wide presence in television programming. Comcast owns several other major networks, including:
Comcast SportsNet E! Networks G4 MLB Network NHL Network The Golf Channel
Market Reaction
Investors have reacted favorably to the deal on both fronts thus far.
At the time of this writing, GE is trading at $23.25. It is at its highest point since reaching $23.08 in intraday trading on October 18, 2012, and shares are up about three percent.
Meanwhile, Comcast is at its highest point since late January and is trading above $40 for the first time in nearly three weeks. The stock is up around six percent on Wednesday.
Posted-In: News M&A Intraday Update Movers Trading Ideas Best of Benzinga
View Comments and Join the Discussion!