Will Android's Rise Lead to Apple's Demise?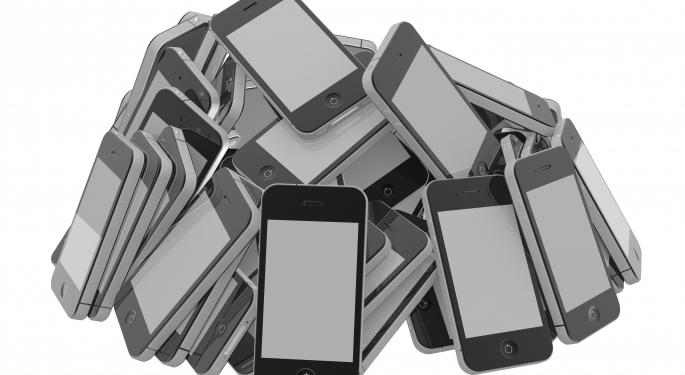 There are two prevailing trends that follow Android and iOS. Every year, both platforms grow massively, adding millions of additional customers to these platforms.
At the same time, Android's accelerated growth is slowly catching up to (and in some cases surpassing) iOS.
Opera Software, the company behind the Opera Web browser, has released the findings of new study that focused on mobile advertising. Conducted over the fourth quarter, Opera wanted to know which mobile operating systems performed the strongest with advertisers.
Apple's (NASDAQ: AAPL) iOS platform proved to be the winner for monetization. However, Android took the lead in mobile phone impression volume.
"[iOS] leads the group with the highest average eCPM [effective cost per thousand impressions] and provides the greatest percentage of publisher revenue," Opera researchers wrote in their report. "However, with steady increases throughout 2012, Android emerged late in the year as the leading mobile phone OS as measured by impression volume. The growth in Android impressions was partly driven by the introduction of the Samsung Galaxy S III, a device that now accounts for 9% of all Android traffic."
This is yet another sign of Google's (NASDAQ: GOOG) growth in mobile, but the bigger news is how quickly Samsung is changing the smartphone market. In less than one year, Samsung released a single phone that sold 30 million units and took control of a significant portion of the Android market.
The repercussions of the next iteration, the Galaxy S IV, could be even greater. Beyond that, there is no telling how big and powerful Samsung's devices could become.
The Galaxy Note II is also moving mountains, selling five million units in just two months last year. It took the first Note five months to sell five million units. By now, the Note II and Galaxy S III have likely sold well over 40 million units combined.
Compared to Apple -- which sold 47.8 million iPhones last quarter -- Samsung has a long way to go if it expects to lead the market with a single device. One thing is clear, however: the Galaxy S series is quickly becoming the leading Android phone. It is also the one smartphone that has the power to challenge Apple's legacy in 2013.
It may not be successful -- Samsung may still have to rely on the collective sale of many smartphone models to continue beating Apple. If the company plays its cards right, however, that could change in the not-too-distant future.
Follow me @LouisBedigianBZ
Posted-In: Android Apple Galaxy Note II Galaxy S III GoogleNews Success Stories Tech Best of Benzinga
View Comments and Join the Discussion!