Apple's Tablet Market Share Drops to 49%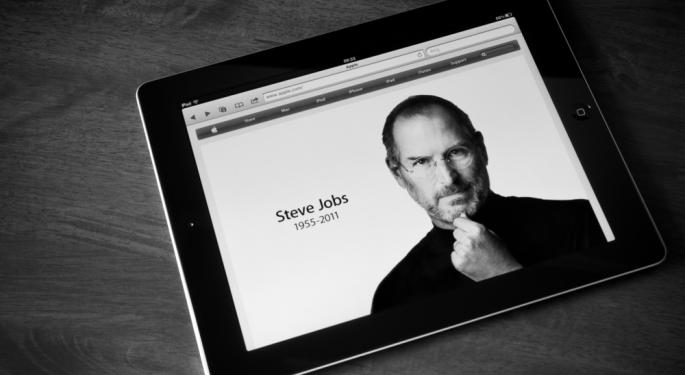 There's good news and bad news for Apple (NASDAQ: AAPL) this week. First it was revealed that, if you combine shipments of both tablets and computers, iPads account for one out of every six PCs shipped during the fourth quarter.
Better still, if Apple were to combine sales of the iPad (which came in at 22.9 million units) and sales of the Mac (which sold 4.1 million units), the company has technically shipped and sold more PCs than its nearest competitors -- Hewlett-Packard (NYSE: HPQ), Lenovo and Dell (NASDAQ: DELL).
Now for the bad news: despite Apple's tremendous overall growth, the company could not keep its competitors from encroaching on the prized tablet market. While Apple had previously held more than 50 percent of the market on a quarterly basis, researchers at Canalysis have found that Apple fell to 49 percent during the fourth quarter.
This is the first time that Apple commanded less than half of the tablet space.
"Apple timed the launch of the iPad Mini well," Pin-Chen Tang, Canalys Research Analyst, said in a company release. "Its success proves there is a clear demand for [tablets] with smaller screens at a more affordable price. Without the launch, Apple would surely have lost more ground to its competitors."
While the decline is not necessarily a sign of weakness (iPads are still a very hot commodity), it is a strong indicator that Apple may be unable to maintain its market share as the industry grows.
According to Canalys' research, Samsung shipped 7.6 million tablets in the fourth quarter, "An increase of 226%, driven by its ability to push products down into lower price bands."
"The sub-$200 price bands now feature products from established players that do not rely on low-quality components," added Tom Evans, Canalys Research Analyst, who was also quoted in a company release. "Those who control ecosystems, such as Amazon and Google, can obtain revenue from content sales, but pure hardware OEMs must accept decreasing margins or exit."
Google (NASDAQ: GOOG) shipped 2.7 million tablets in the fourth quarter, indicating that the Nexus 7 and Nexus 10 were unable to eclipse the previous estimate, which suggested that Google would ship at least one million units per month. With only 2.7 million tablets, Google shipped an average of no more than 900,000 units per month during the fall quarter.
Last but not least, Canalys said that shipments of Amazon's (NASDAQ: AMZN) Kindle Fire grew 18 percent. The company shipped 4.6 million units worldwide last quarter. Canalys believes that Amazon's global expansion "masked a decline in its home market, as it struggled to upsell customers to its larger-screen products."
Follow me @LouisBedigianBZ
Posted-In: Amazon Apple Canalys Google iPad Kindle FireNews Tech Best of Benzinga
View Comments and Join the Discussion!