Investors Watch as Obama's Interior Nominee Prepares to Juggle Needs of Business and Environment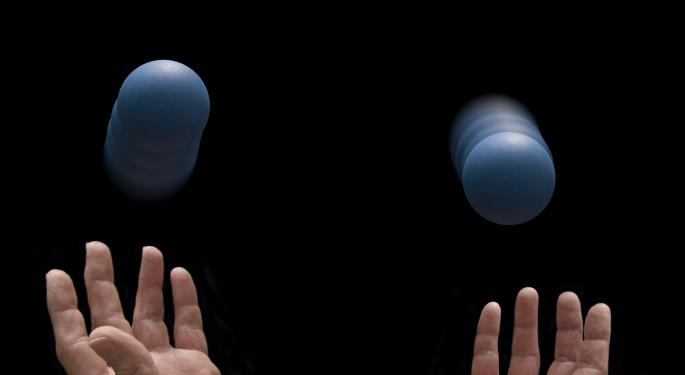 Sally Jewell is a retail executive and outdoor enthusiast. She has worked in commercial banking and as an engineer for Exxon Mobil Corp. (NYSE: XOM). She also served on the board of directors of Avista Corp. (NYSE: AVA), a Spokane-based power utility, from 1997 through 2003.
And, Jewell is President Barack Obama's pick to oversee the national parks and vast energy reserves on public lands as U.S. Interior Secretary.
Investors will closely monitor Jewell's decisions assuming she is confirmed. Those decisions could have widespread implications for many notable names in the energy sector.
Obama nominated Jewell, chief executive of outdoor retailer REI, Wednesday, calling her, according to Reuters, an "expert on the energy and climate issues that are going to shape our future" as well as a savvy executive who understands the link between conservation and economic progress.
"I am humbled and I'm energized by this opportunity," Jewell said in a brief White House ceremony, after outgoing Interior Secretary Ken Salazar introduced her.
While her background won praise from conservationists and industry groups alike, her nomination drew skepticism from some, a sure sign that finding balance between the needs of business and environmental preservation will not be easy.
U.S. Senator Lisa Murkowski of Alaska, top Republican on the Senate Committee on Energy and Natural Resources, fired the first volley. "I look forward to hearing about the qualifications Ms. Jewell has that make her a suitable candidate to run such an important agency, and how she plans to restore balance to the Interior Department."
Murkowski's "restore balance" comment was a clear reference to her dissatisfaction with the Interior Department's December decision to open about half of the vast National Petroleum Reserve in Alaska's North Slope to drilling, which she felt was not enough.
David Vitter of Louisiana, the top Republican on the Senate Environment and Public Works Committee, said he wanted to learn Jewell's views on the administration's offshore oil leasing plan, which he believes should allow more drilling in the Gulf of Mexico.
Sierra Club executive director Michael Brune called her a champion in the effort to connect children with nature and said she has "a demonstrated commitment to preserving the higher purposes public lands hold for all Americans"
Jewell's recognition from environmental groups and the reputation of Washington state-based REI for conservation and environmental stewardship efforts has already drawn attention from the right.
"We're not going to get excited that she's suddenly going to change course from the current anti-energy policies of the Obama administration," said Myron Ebell of the Competitive Enterprise Institute.
Jewell's Senate confirmation hearings have not been scheduled.
Meanwhile, the tentative relationship between environmentalists and business that Jewell will have to manage is highlighted by a recent Associated Press report that environmental groups are filing suit over a Gasco Energy Inc. (NYSE: GSX) natural-gas project in eastern Utah, which the groups say will negatively impact a proposed Desolation Canyon wilderness area.
Gasco, which has already been served notice by the New York Stock Exchange that it does not meet listing standards, closed at $0.06, down 10.3 percent Wednesday.
Posted-In: Avista Exxon Gasco EnergyNews Politics Small Cap Events General Best of Benzinga
View Comments and Join the Discussion!