Apple Could Spend Millions to Retain iPhone Trademark in Brazil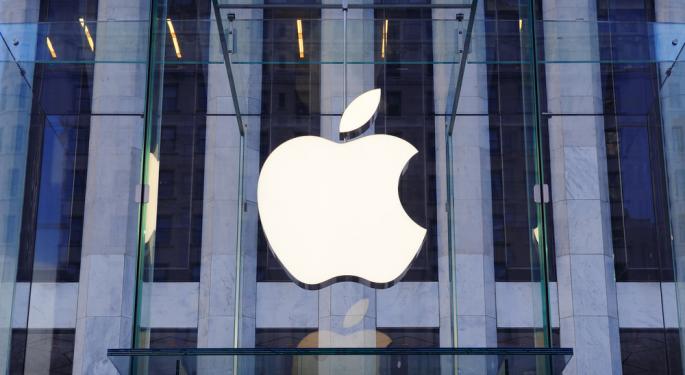 After spending $60 million to more or less repurchase the iPad trademark in China, Apple (NASDAQ: AAPL) is in danger of losing the iPhone brand in Brazil.
According to Reuters, Brazil's copyright regulator is set to "strip Apple Inc of the right to use its iPhone trademark in Latin America's biggest market" and grant the trademark to a local company that registered it more than a decade ago.
Gradiente Eletronica SA, a Brazil-based consumer electronics manufacturer, reportedly registered the "iphone" name (without capitalization of the "P") in 2000. Apple did not release the first iPhone until 2007.
Similar events occurred when Microsoft (NASDAQ: MSFT) announced the original Xbox. Another company, Xbox Technologies, had already purchased the Xbox trademark in America. Microsoft eventually caved and settled the dispute with the firm, which agreed to change its name for an undisclosed sum of money.
Back then, the Xbox brand was all but worthless. It was merely the start of an empire. At the time, no one knew how successful Xbox would become.
The same cannot be said for the iPhone. While Gradiente Eletronica SA trademarked the "iphone" name independently (and years before) Apple, the legal problems did not come when the device was first unveiled. Unfortunately for Apple, they came right now -- just days after it was revealed that the company sold 47.8 million iPhones during the last quarter alone. Those numbers are huge -- and they could mean a big payday for Gradiente Eletronica SA.
If the iPad name is worth $60 million to Apple in China, one can only imagine how much the iPhone name will be worth in Brazil.
According to Reuters, the Brazilian Institute of Intellectual Property will officially announce its decision on Wednesday, February 13. Apple will be allowed to challenge the ruling if it loses its trademark.
Follow me @LouisBedigianBZ
Posted-In: Apple brazil Gradiente Eletronica SA iPad iPhoneNews Legal Tech Best of Benzinga
View Comments and Join the Discussion!