Only 59% of iPhone Users Spend More Than $100 a Month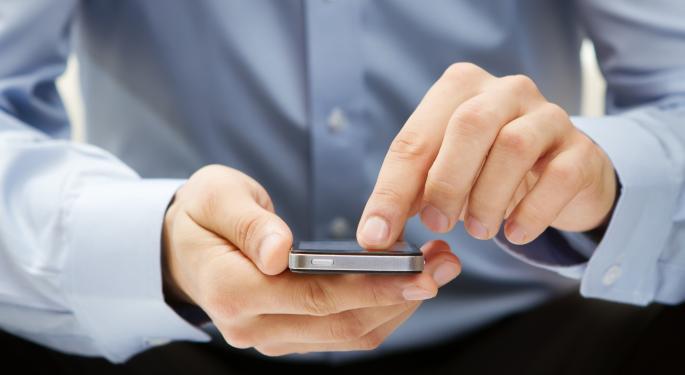 Apple's (NASDAQ: AAPL) iPhone is easily the most popular smartphone in the world. Samsung may collectively sell more devices, but not even the Galaxy S III -- which sold more than 30 million units last year -- can keep up with the iPhone.
That success has allowed carriers to charge whatever they want. AT&T's (NYSE: T) base plan is $85 per month. It provides subscribers with unlimited minutes, unlimited messages and 1GB of data.
Users will be charged another $15 for every additional gigabyte used. If they want more they can simply jump to the next plan, which provides 4GB for $110 per month. The most expensive plan costs $230 and includes 20GB of data.
Both Sprint (NYSE: S) and Verizon (NYSE: VZ) have plans that start at $80. The lower price may sound appealing, but they come with severe limitations.
Sprint provides unlimited data and unlimited messages but only 450 minutes (the company charges $0.45 for every additional minute). Sprint subscribers can double their minutes by paying $99.99 per month or receive unlimited minutes with the $109.99 plan.
With Verizon, $80 will provide users with unlimited minutes and unlimited messages but only 300MB of data. Customers who select this plan will be charged an additional $15 for every extra 300MB they use.
This pricing scheme seems to be employed with the sole purpose of getting consumers to switch to the $90 plan, which provides 1GB per month. Under that plan (or any other gigabyte plan), $15 will buy an extra 1GB of data.
Verizon's most expensive plan costs $190 and includes 20GB of data.
Thus, it is possible for consumers to keep their monthly iPhone bill below $100 -- but it is highly unlikely.
Pay-as-you-go carriers like Virgin Mobile have helped significantly. Virgin currently charges $35 a month for 300 minutes and 2.5GB of data, or $45 for 1,200 minutes and the same amount of data.
Once the 2.5GB limit has been reached, Virgin will slow users' data speeds to prevent them from enjoying the service until the month has ended. Additional minutes retail for $0.10 each.
With only 3G speeds in most areas, however, Virgin is not an appealing option for many consumers. Unlike AT&T and Verizon, Virgin cannot afford to spend millions advertising each year, so fewer consumers are aware of the service.
Regardless, some consumers are spending less on their iPhones. According to AllThingsD, only 49 percent of iPhone users spend $101 to $200 on their monthly bill, and only 10 percent spend more than $200.
This is somewhat surprising considering the popularity of AT&T (the leading iPhone carrier) and Verizon (the number-two carrier), which make it all but impossible to spend less than $100 per month.
While some users may be able to get by with just 1GB per month (if they only use their iPhones to check e-mail or view a handful of websites), the 300MB that Verizon provides is downright laughable. Users could surpass that limit -- and incur additional fees -- just by watching a few YouTube videos.
Follow me @LouisBedigianBZ
Posted-In: AllThingsD Apple AT&T iPhone Sprint VerizonNews Tech Best of Benzinga
View Comments and Join the Discussion!