Did BlackBerry 10 Arrive Too Late?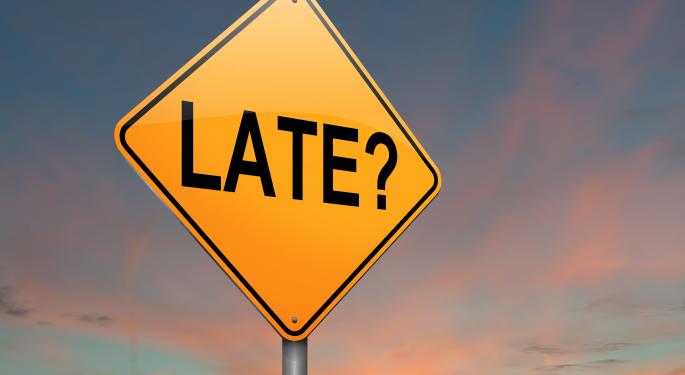 On the first day trading as BlackBerry (NASDAQ: BBRY), the company formerly known as Research In Motion has risen more than nine percent.
The firm, which changed its name to match the product it is best known for creating, officially unveiled its next mobile operating system on Wednesday, January 30.
In the hours and days following the announcement, BlackBerry's value plummeted more than 16 percent. Today's gains indicate that the sell-off may have been premature. At the very least it shows that some investors are happy to buy BlackBerry at the new low price.
What do consumers think of BlackBerry 10? The company's Facebook (NASDAQ: FB) page is overwhelmed with positive comments and 24 million general "Likes" (which are for the overall brand, not necessarily BB10).
Twitter is inundated with article and promotional tweets that make it difficult to decipher what its users think of the new OS.
In a poll on Computerworld, the publication asked, "The company formerly known as Research in Motion will try to score in the smartphone game with the launch of a new OS, two new handsets and a new company name. Can they do it?"
Yes, BB10 and new phones will woo back buyers (275 votes) - 25.39 percent
Maybe, but it'll depend on the BB10 app ecosphere (266 votes) - 24.56 percent
Not unless iOS or Android slip up (128 votes) - 11.82 percent
No, BlackBerry waited too long to catch up (352 votes) - 32.5 percent
What's a BlackBerry? (62 votes) - 5.72 percent
While the survey is relatively small (only 1,083 people have currently voted), it is yet another sign that BlackBerry's challenges are far from over.
Adam Leach, principal analyst at Ovum, believes that the platform will attract short-term interest from existing users. Even so, the company will "struggle to appeal to a wider audience and in the long-term will become a niche player in the smartphone market," he said.
Last week Yahoo Finance (NASDAQ: YHOO) found that 76 percent of its visitors (most of which are investors) are not interested in BlackBerry's new OS.
Follow me @LouisBedigianBZ
Posted-In: Blackberry Blackberry 10News Tech Best of Benzinga
View Comments and Join the Discussion!