Will Disney's The Lone Ranger Produce a John Carter-Sized Flop?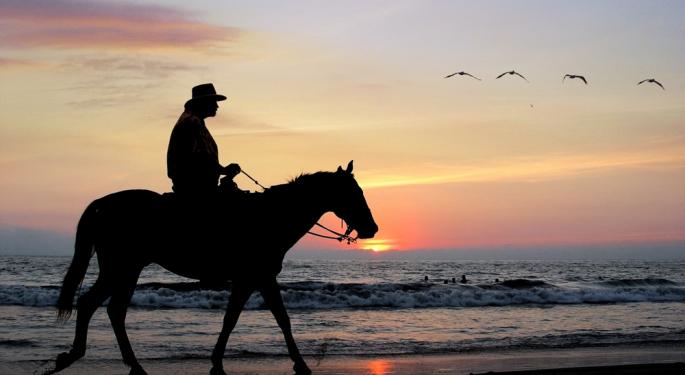 At this time last year, Disney (NYSE: DIS) used the Super Bowl to promote John Carter, a film that the company had expected to be one of the biggest of the year. With a budget of $250 million and domestic earnings of just $73 million, however, John Carter turned out to be one of the biggest flops of 2012.
Now Disney has headed back to the Super Bowl, this time to promote The Lone Ranger, a Gore Verbinski western starring Johnny Depp, Helena Bonham Carter and Armie Hammer.
If nothing else, the trailer for The Lone Ranger looked more appealing than John Carter, which came across as an Avatar clone. The Lone Ranger also has a level of star power that was absent from John Carter. Even the film's director is famous -- Verbinski previously worked on The Pirates of the Caribbean series, as well as The Ring.
Based on that alone, The Lone Ranger seems to be in a much better place than John Carter. The July 3 release date could also give the film a boost over John Carter's March 2012 debut.
However, big stars and a summer release date are not guaranteed to produce box office gold. This is particularly true for western remakes. In 1999, Will Smith, Kevin Kline and Salma Hayek were expected to heavily bolster Warner Bros.'s (NYSE: TWX) Wild Wild West. While that film proved to be profitable internationally, its domestic haul of $113 million was well below the $170 million budget.
On the other hand, Django Unchained -- which stars Jamie Foxx, Leonardo DiCaprio, Christoph Waltz, Samuel L. Jackson and Kerry Washington – has become a major international hit for The Weinstein Company and director Quentin Tarantino. The film has already earned $150 million locally on a budget of $100 million. Internationally Django Unchained has grossed another $158 million.
Django's release was preceded by a fair degree of controversy tied to the story, as well as comments made by its leading actor. While this could have hurt other films, the extra attention only seems to have boosted Django's box office receipts. In this rare instance, it may not be that consumers appreciated or tolerated the controversy so much as it was a tool to inform the public of the film's existence.
Part of Django's success can be credited to its small budget ($100 million is small by Hollywood standards). If the film had cost $200 million to produce, it would have been considered a flop.
This presents a problem for The Lone Ranger. According to The Hollywood Reporter, it has a budget between $215 million and $250 million. Disney would be lucky just to earn back that money in America. However, the studio may not have made the movie to appeal to local tastes.
In 2010, Disney spent $250 million to produce the fourth film in the Pirates of the Caribbean franchise. When it was released a year later, its domestic earnings topped out at $243 million. Internationally, however, the film earned more than $800 million, bringing its global total to more than $1 billion.
Disney might be kidding itself if it thinks The Lone Ranger can earn a similar amount at the box office. One thing is for certain though: this film is very unlikely to repeat John Carter's mistakes.
Follow me @LouisBedigianBZ
Posted-In: disney John Carter Super Bowl The Lone RangerNews Success Stories Best of Benzinga
View Comments and Join the Discussion!