Apple's Cash: What Could It Buy? (Part II)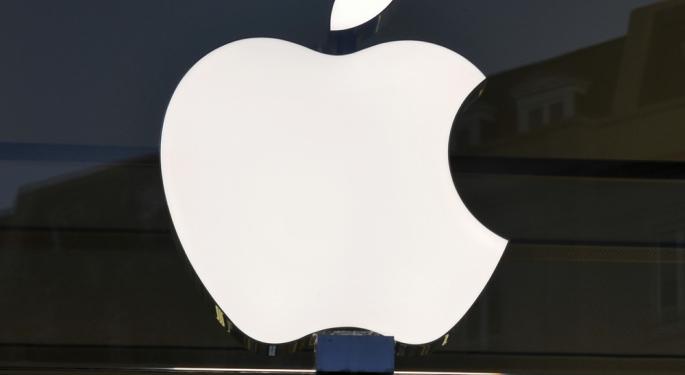 It's well known that Apple (NASDAQ: AAPL) has a lot of cash. In fact, the company's cash pile climbed above $137 billion in the previous quarter, including some short-term assets. So, what is Apple going to do with this cash?
Last week, Benzinga reported that Apple could buy any of five of the largest companies in the S&P 500 with just its cash. These companies included Visa (NYSE: V), Cisco (NASDAQ: CSCO), Qualcomm (NASDAQ: QCOM), Intel (NASDAQ: INTC), and eBay (NASDAQ: EBAY).
However, the cash war-chest possessed by Apple poses another question? How many of the companies in the S&P 500 technology sector could Apple buy just with its cash? Cumulatively and individually, Apple could create a technology behemoth if it should choose to do so.
Apple could buy 23 of the 75 other technology companies if it wanted to buy as many companies as possible. This list includes beleaguered chip maker Advanced Micro Devices (NYSE: AMD), software giant Autodesk (NASDAQ: ADSK), and its own supplier BMC Software (NASDAQ: BMC). Apple could actually buy these 23 companies with about $2 billion to spare.
However, if Apple was only looking for one acquisition and to use as much cash as possible, Apple could buy nearly every other technology stock in the United States. Just with its cash pile, Apple could buy 71 of the other 75 technology stocks in the S&P 500. The only companies that could escape Apple's onslaught are Oracle (NASDAQ: ORCL), Microsoft (NASDAQ: MSFT), IBM (NYSE: IBM), and Google (NASDAQ: GOOG).
Or, Apple could return cash to shareholders. Apple could theoretically buy back 33 percent of its market cap if it wanted to, an artificial dividend to shareholders. Or, Apple could pay a one time dividend of $145.89 to each shareholder, bring ing the dividend yield to 32 percent.
Obviously, none of these outcomes are likely and this is a mere thought experiment. However, it does expose the sheer magnitude of Apple's cash hoard and shows how ludicrous the size of its war-chest has become.
Posted-In: News Previews M&A Intraday Update Markets Trading Ideas Best of Benzinga
View Comments and Join the Discussion!