Isis Surges on FDA Approval of KYNAMRO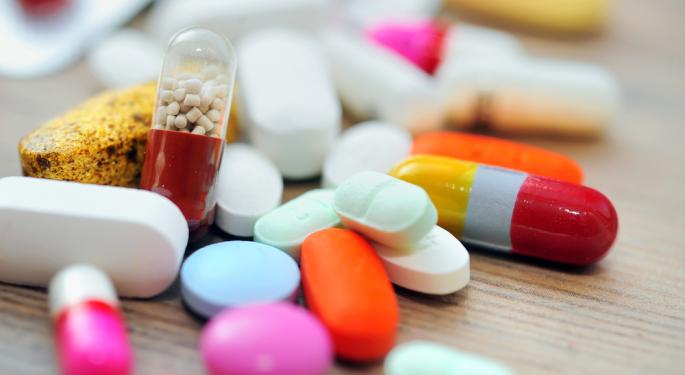 Isis Pharmaceuticals (NASDAQ: ISIS) is up big on Wednesday on the approval of KYNAMRO by the FDA.
On Tuesday, the Carlsbad, California firm announced FDA approval of this cholesterol-fighting drug. Specifically, the drug is used to treat homozygous familial hypercholesterolemia (HoFH), a rare condition that prevents patients from being able to remove LDL or "bad" cholesterol from the blood. And "rare" is not an overstatement, as literally one in a million Americans develops this condition, which often results in heart attacks and death before the age of 30.
One-in-a-Million Drug Earns Isis $25 million
Investors may wonder why the approval of a drug that will only benefit one-millionth of the population has caused this stock to spike. The answer lies in the company's partnership with Genzyme, a Sanofi company (NYSE: SNY).
With the approval of KYNAMRO, Genzyme will pay ISIS $25 million. That's more than double ISIS's total third quarter revenues. Accordingly, the stock has risen substantially in trading on Wednesday.
Other Notable Milestones
Isis has had several other notable milestones in recent months.
In October, Isis announced it would receive $1.1 million from Alnylam Pharmaceuticals (NASDAQ: ALNY) after having already received $2.7 million from the company during the year relating to licenses supported by Isis' patents.
Then, in November, Isis announced a $1.25 million contingent payment from Pfizer, as Pfizer decided to proceed with EXC-001 - a drug discovered by Isis.
In December, the company announced that the FDA granted fast-track designation for ISIS-TTRrx. The drug is intended to treat transthyretin (TTR) amyloidosis, a genetic disease characterized by progressive dysfunction of peripheral nerve and/or heart tissues. ISIS will earn a $7.5 million milestone payment upon initiation of the next phase of its study of this drug and is eligible for up to $50 million more.
Market Reaction
The FDA approval of KYNAMRO has sent Isis skyward in trading on Wednesday.
After bottoming out below $8 in November, Isis gradually climbed back into double-digits by late December. It continued to increase into January, as well.
Now, after hovering in the $13-14 range over the past three weeks, Isis is above $15 as of this writing. It currently rests at its highest point since mid-September of 2012.
For the day, Isis is up around 13 percent.
Posted-In: News FDA Intraday Update Movers Trading Ideas Best of Benzinga
View Comments and Join the Discussion!