Investors Tentatively Return To The Eurozone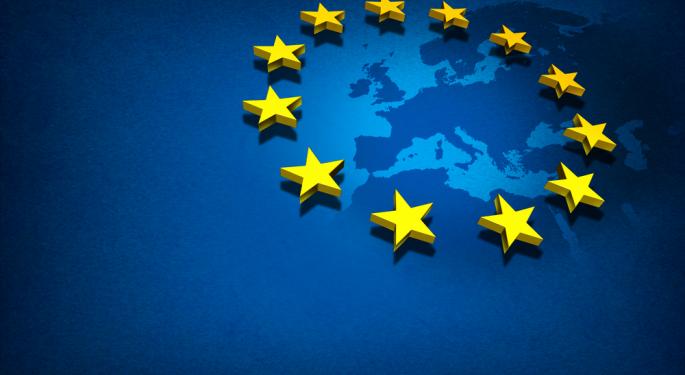 The euro ticked up steadily on Thursday morning as Portugal took its first steps toward financial freedom on Wednesday afternoon and held a successful bond auction. Following in the footsteps of Ireland, Portugal sold longer term debt for the first time since April 2011 when it was forced into bailout.
Portugal's debt auction serves as a sign that weak economies are finding their feet as the eurozone heads toward recovery. The common currency remained steadily above $1.33 on Thursday morning, and traded at 1.3322.
Spain, Italy, and now Portugal have all pulled off successful debt auctions this year, which underscores optimism that the worst is over for the eurozone financial crisis. In 2012, many were expecting a eurozone break up, but the region's resilience has drawn some investors in who see opportunity in some of the stronger parts of the region.
After facing fears that Greece would be forced to exit the euro and trigger a eurozone break down just last year, many credit Mario Draghi and the European Central Bank's "do whatever it takes" stance for the region's about-face.
Following the bank's announcement that it would buy unlimited quantities of bonds from struggling countries, stability returned to the market. Now, investors are returning to the region to invest in emerging markets and sound companies in Northern Europe and Britain.
Despite Draghi's promises, most say more evidence of long term stability will be necessary before they consider investing in Southern Europe. According to Reuters, many analysts believe that although Draghi's bond buying program serves as a safety net for the region, the economies in southern Europe still have a long way to go before they are considered investment worthy.
Austerity measures in countries like Spain, Portugal and Greece have led to slow growing economies and record high unemployment numbers; something most investors will shy away from.
Posted-In: News Commodities Forex Global Markets Best of Benzinga
View Comments and Join the Discussion!