Two Reasons Why Microsoft May Want a Piece of Dell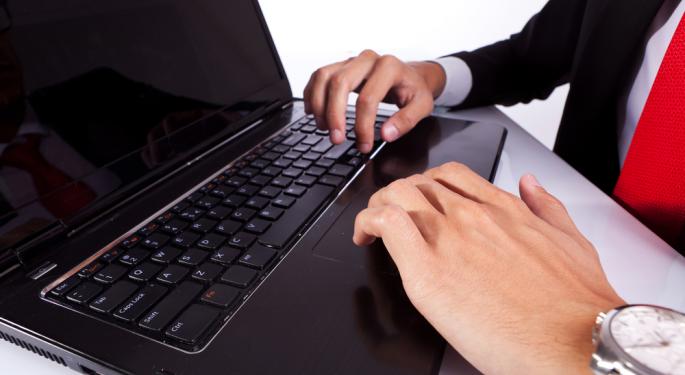 Why Microsoft (NASDAQ: MSFT) is taking a seat at the negotiation table for Dell (NASDAQ: DELL) isn't clear, but according to multiple sources Tuesday, the company is doing just that. The company is in talks with private equity firm Silver Lake Partners to invest $1 to $3 billion in a leveraged buyout of the once popular PC maker.
But why? First, there's no doubt that PC sales are falling fast. Gartner reports that in Q4 of 2012, PC shipments declined 4.9 percent year over year. Gartner analyst Mikako Kitagawa said it is more than just a weak economy causing the decline.
"Tablets have dramatically changed the device landscape for PCs, not so much by 'cannibalizing' PC sales, but by causing PC users to shift consumption to tablets rather than replacing older PCs."
Is Microsoft interested in Dell in order to reignite PC sales? Microsoft CEO Steve Ballmer said he believes that unlike the Apple model, multiple companies manufacturing PCs is essential to the sale of Microsoft software.
Could it be the opposite of what Ballmer indicated? In a letter to shareholders, Ballmer reiterated his commitment to relying on the PC community to drive innovation, but there are signs that may point to other motives.
First, Microsoft took a giant leap forward with its Surface tablet. The product hasn't been the blowout success that Microsoft had hoped, but along with Xbox, it proves the company has its eye on designing and manufacturing hardware.
In the shareholder letter, CEO Ballmer wrote that one of Microsoft's focus areas for future development is, "Firmly establishing one platform, Windows, across the PC, tablet, phone, server, and cloud to drive a thriving ecosystem of developers, unify the cross-device user experience, and increase agility when bringing new advancements to market."
Does this sound like another technology company? Apple (NASDAQ: AAPL) already does this and the company has done it to the point where Microsoft is barely on the company's radar screen as a competitor anymore.
An interest in Dell would give Microsoft a giant leap into the PC market—a strategy well-known to the company. In 2008, when Microsoft was aggressively pursuing Yahoo (NASDAQ: YHOO) Ballmer indicated that interest in Yahoo stemmed from its desire to rival Google. Clearly, Microsoft looks for ways to enter markets without starting from scratch.
There's the company's $605 million investment in Barnes and Noble (NYSE: BKS). Microsoft gained a 17.6 percent share in a Barnes and Noble subsidiary that includes the eBook division—an area where rivals were gaining market share. And going way back, the company's $150 investment in faltering Apple.
Microsoft's interest in Dell may be an attempt to return to its roots. Microsoft's investments in areas outside of the PC have not been standout successes. Microsoft still generates the majority of its earnings from the PC market. Investing in Dell puts the company back in a business it knows well.
Microsoft is trading down fractionally in afternoon trading while Dell is up more than 2.5 percent.
Posted-In: Apple DELL Microsoft (MSFT) YahooNews Rumors M&A Tech Best of Benzinga
View Comments and Join the Discussion!