North America's Lone BlackBerry Store Converts to Repair Shop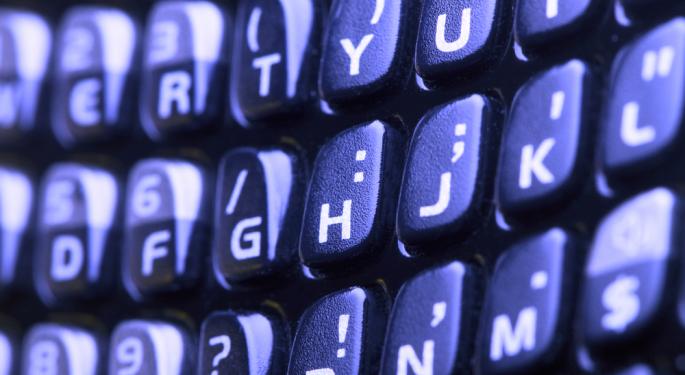 When the first BlackBerry retail outlet opened in Farmington Hills, Michigan, Research In Motion (NASDAQ: RIMM) had hoped to create the start of an empire. Six years later, that empire has been abolished, dethroned and cast aside by two unexpected competitors: Android and iOS.
To be fair, BlackBerry does not need a single store to be successful. RIM smartphones existed for several years without its own branded retailer. Samsung, the world's largest smartphone producer, does not have any stores in North America.
While RIM may never have a retail chain comparable to Apple (NASDAQ: AAPL), that has not stopped the media from fawning over the new BlackBerry 10 OS. The hype has been unstoppable. In this year alone, Research In Motion has risen 25 percent as investors prepare for the first major upgrade since BB 7.
That said, media hype and investor support do not guarantee that a product will be successful. To see what consumers really think of BlackBerry 10, Benzinga placed a call to the BlackBerry store to inquire about the upcoming OS.
Benzinga: Hi, I was wondering when the new BlackBerry devices were coming out.
Dale Wiltse, Store Manager: "They're supposed to be out before the end of the month, but we haven't gotten a release date for them yet."
Is there a lot of buzz around them? Are you seeing a lot of interest in your store?
Dale: "Yeah, but I haven't gotten anything to even show anybody what it's gonna look like."
When do you expect you'll have that?
Dale: "I don't know. We're at the mercy of everybody else."
Have a lot of people been inquiring about it?
Dale: "No. Not a ton. A few people."
Last year I read an article about your store that claimed it was not doing well.
Dale: "Correct. We switched the store over to a repair place. There will still be some BlackBerry stock but most of it's repair now."
Repair for BlackBerry?
Dale: "Repair for all phones."
When did that switch take place?
Dale: "October is when we opened."
You closed the store down for a bit?
Dale: "Yep."
After more than five years of service, the BlackBerry store is nothing more than a cellular repair shop. Worse yet, only a "few" people have inquired about BlackBerry 10.
This is not a good sign for investors who are long Research In Motion.
Follow me @LouisBedigianBZ
View Comments and Join the Discussion!
Posted-In: Blackberry 10News Short Ideas Tech Trading Ideas Best of Benzinga