CBS Hits All-Time High on Conversion of Outdoors America to REIT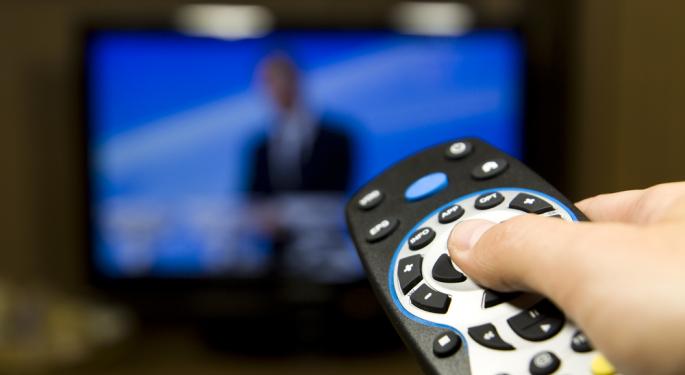 CBS (NYSE: CBS) shares reached a new all-time high on Thursday. The company said on Wednesday that it is converting its Outdoors America division to a real estate investment trust (REIT). The company announced on Wednesday it has begun this conversion, which has provided a huge boost to its stock.
In regards to the move, CEO Leslie Moonves stated, "We have studied the benefits of converting our Americas operations into a REIT, and we are increasingly enthusiastic that this transaction—as well as the sale of our business in Europe and Asia—will achieve significant value for our shareholders."
And investors agree thus far. After hovering in the mid-to-high $30s since late November, the stock has eclipsed $40 for the first time in its history today. CBS currently sits at nearly $42 per share and is up around 10 percent on Thursday.
The move echoes a similar action by Penn National Gaming (NASDAQ: PENN) in November of 2012. After hovering in the high $30s to low $40s since mid-July, Penn National's stock soared 28 percent on November 16 -- the day after the Pennsylvania racing and slot machine business announced it would spin off its real estate assets into a REIT. The boost remains continuous, as the stock has hovered in the high $40s to low $50s ever since.
Meanwhile, CBS has another major boost on the horizon. This year's Super Bowl will be on the New York broadcaster's network. According to Adweek, CBS has charged nearly $4 million per 30-second ad slot. And, there were just two slots left to fill as of January 2, as notes the Detroit Free Press. As such, CBS will pull in a massive amount of cash from the wildly popular event.
If last year's big game is any indication of what to expect, CBS can expect to earn over $260 million during this 3 to 4 hour game. In the 2012 Super Bowl, NBC raked in $262.5 million in sponsor revenue, as notes Adweek. If CBS can earn a similar amount, it'll match nearly 8 percent of its total third quarter revenue from a single football game.
Overall, CBS has done very well as of late. The company posted record third quarter revenues of $3.42 billion and record net earnings of $391 million. CBS also reported a record EPS of $0.65, beating analysts' estimates of $0.61. The media giant will report its fourth quarter earnings on February 14. Analysts are looking for $0.73 per share.
With it hitting an all-time high today and its recent successes, many investors will likely favor this stock in the coming days and weeks. Super Bowl ad revenue will also help propel the company as 2013 gets underway. Look for this stock to remain strong this year.
Posted-In: News Intraday Update Movers Trading Ideas Best of Benzinga
View Comments and Join the Discussion!