Nokia Cuts 300 Jobs, Sends Hundreds More to India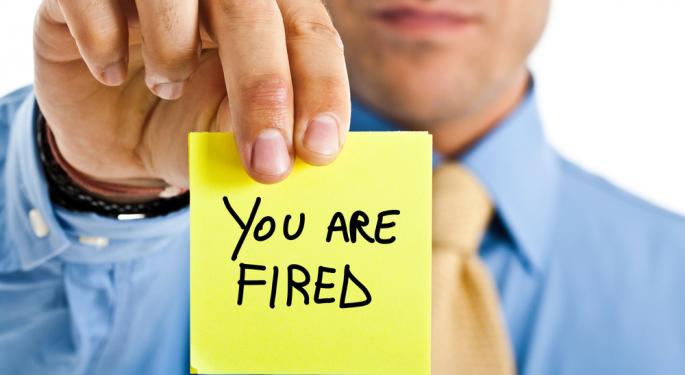 Most companies celebrate success by launching new products and/or hiring additional employees. They pay down debt, pay out dividends or reinvest their funds to produce even better products in the future.
Nokia (NYSE: NOK) has decided to take a different approach to success. The company expects to report rising sales for the Lumia handsets and other devices. New research concurs with this assessment.
Nonetheless, Nokia is not celebrating -- not like investors would expect, at least. Instead of bragging excitedly about its plans for the future, Nokia has announced that it is going to eliminate 300 jobs within the company. It will send hundreds more (up to 820) to two Indian suppliers, HCL Technologies and TATA Consultancy Services.
In its press release, Nokia referred to the job cuts and outsourcing announcement as being part of the company's "focused strategy" announced in June 2012. The Lumia maker "believes these changes will increase operational efficiency and reduce operating costs."
Those are the war cries of every corporation that plans to cut jobs and send others overseas: efficiency and cost reduction. In reality, outsourcing is never about efficiency -- it is purely about cost. If Employee B can do the same job as Employee A but for a third of the cost, companies can save money. That is why they outsource.
How do investors feel about the announcement? Right now the company is down less than one percent. While Nokia had dropped slightly this week, the firm has gained more than 21 percent over the last week. It is not yet clear how negatively (or positively) investors may react to Nokia's latest announcement. For the moment, however, the company seems to be safe.
Just as Ford (NYSE: F) and GM (NYSE: GM) play a major role in the U.S. economy (as well as the U.S. job market), Nokia is extremely important to Finland. Unfortunately, Nokia said that the "majority" of the employees affected by its job cuts and outsourcing initiative will occur in Finland.
Follow me @LouisBedigianBZ
Posted-In: Lumia NokiaNews Management Tech Best of Benzinga
View Comments and Join the Discussion!