China Foreign Direct Investment Falls for First Year Since 2009, Remains Near Record Level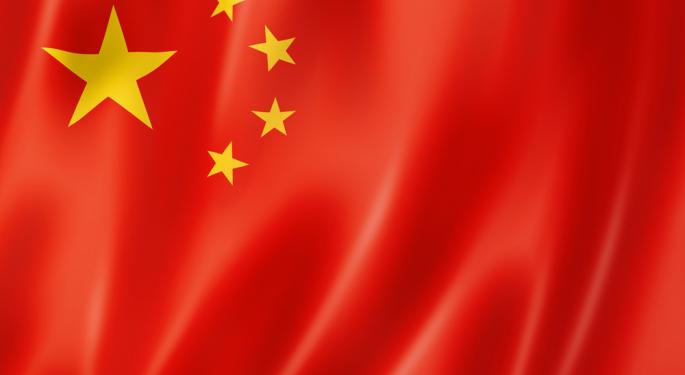 Foreign Direct Investment (FDI) into China in 2012 slipped 3.7 percent resulting from global weakness emanating from the eurozone. However, the $111.7 billion inflow of capital into China was only slightly lower than 2011's record amount of $116 billion, despite a significant drop from the crisis-engulfed eurozone, who is normally a large investor of capital into China.
In fact, the report actually had some positive signs for those concerned about the health of the economy as the government tries to engineer a transfer from an export-driven economic model to a domestic consumption model. In 2012, FDI into services only fell 2.6 percent, a much smaller drop than the 6.2 percent drop in inflows into manufacturing investments.
Foreigners are buying more service-based investments and fewer manufacturing-based investments, a sign that the transformation from an export economy to a consumption economy is starting to take roots. Also, excluding property investment, services FDI actually rose 4.8 percent, signaling that foreigners are not buying real estate as quickly as they were in previous years, positive signs for those concerned of a real estate bubble in China.
One key concern as of late in China is protecting the environment to minimize issues such as smog which have plagued the nations largest cities. Commerce Minister Chen Diming, on the Ministry's website, said that, "In the future, the development of environmental protection and ecological industries and construction of small- and medium-sized cities and towns possess huge potential, which is also the new business opportunity for foreign investment."
As mentioned, investment inflows from Europe were especially weak in 2012. FDI from Europe dropped 3.8 percent from 2011 to $6.1 billion while inflows from other Asian countries fell 4.8 percent to $95.7 billion. Countering the trend of other major investors, FDI inflows from the U.S. rose 4.5 percent to $3.1 billion. A large part of the decline in Asian investment could be attributed to the growing political feud between China and Japan, which has potentially dampened potential investment from Japan into China despite Japan's relatively strong currency.
All eyes now turn to Friday's fourth quarter GDP report. Economists are expecting fourth quarter GDP to have risen at an annual rate of 7.8 percent, compared to the 7.4 percent seen in the third quarter. Although the figures are below the numbers seen in previous years of double-digit GDP growth, the government has targeted 7-8 percent GDP growth for the next decade. Coupled with the slow-growth prospects of the developed world, a slower growing China will still be the world's largest economy in a matter of decades and will still be a focal point for FDI.
Posted-In: News Commodities Forex Events Global Econ #s Economics Hot Best of Benzinga
View Comments and Join the Discussion!