Can Fast Food Lovers Cram Into Smaller Cars?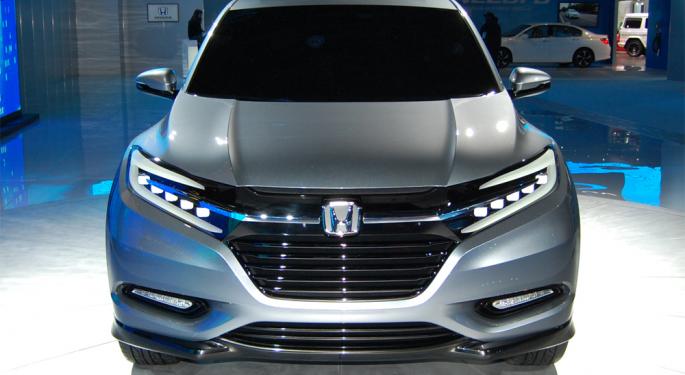 It is no secret that fast food portions have been increasing in size.
The next time you visit McDonald's (NYSE: MCD), you might want to think twice about ordering an extra large order of fries and Coca-Cola (NYSE: KO), otherwise you might have trouble getting into your next sedan.
John Mendel, Senior VP of Honda's (NYSE: HMC) American division, believes that the size of his company's fleet (relative to where it is today) is "going to get smaller." Mendel bases this assessment on a couple of points.
"1) Fuel economy regulations," he said. "There are only a couple of levers that you can pull -- size, weight or cold fusion. Of those we have to play with, size is the most efficient way to get there, so cars are getting smaller.
"2) You look at Europe -- as packaging in smaller cars gets better, as you can get a C-size package in a B-size car, a B-size package in an A-size car -- people are willing to say, 'Hey, it's not a compromise anymore. I can get efficiency and I can get all the space and content that I want.'
"We think that and government regulations on fuel economy are gonna kind of, I hate to say force, but kind of drive the industry in that direction… As a result of that, we can take advantage by providing functionality of not just transportation but fun, flexible transportation for people who want something more adventurous."
Honda's new Urban SUV Concept.
Honda, which hopes to double its annual sales by the year ending March 2017, rose more than two percent over the past five days. The stock rose nearly 18 percent last year.
As of Tuesday morning, the company is currently trading down just over one percent.
"This last year we produced just under 1.7 million vehicles in North America," said Mendel, who spoke to Benzinga and other reporters at the 2013 North American International Auto Show. "Some of those were for export, some of them were for sale. As we talk about manufacturing going forward in 2016 and beyond, two million -- or close to two million -- in North America. The manufacture and sale of those vehicles."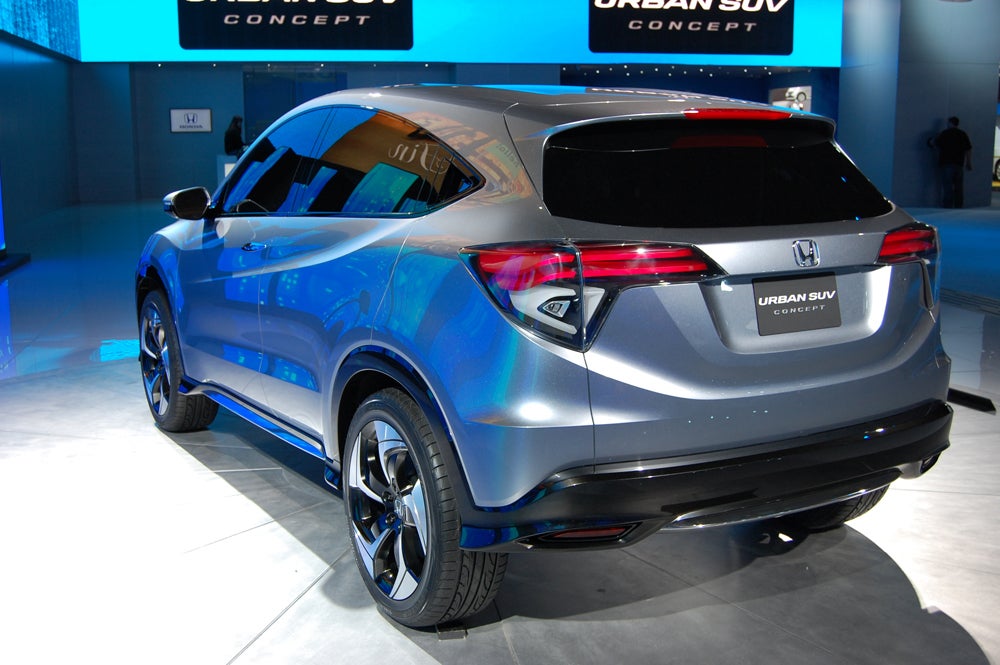 Mendel said that the majority of those vehicles will be produced in the United States.
"We've added to the expansion of our facilities in Alabama, Ohio [and] Indiana to support that production going forward," he said. "I would say probably 80 to 90 percent of that [will occur in America]."
With regard to the Fit, one of the most successful subcompact vehicles available, Mendel said that Honda has been working hard to meet demand.
"We've been really capacity constrained on small vehicles, the Fit in particular," he said. "We've had, in months when we had the supply, between 10,000 and 12,000 Fits a month. We compete globally for Fit [supplies], and Fit is as strong in the rest of the world as it is here.
"The majority -- the dominant segment size in the rest of the world -- is small and below. It's a much more important vehicle to the rest of the world than it is just in the U.S."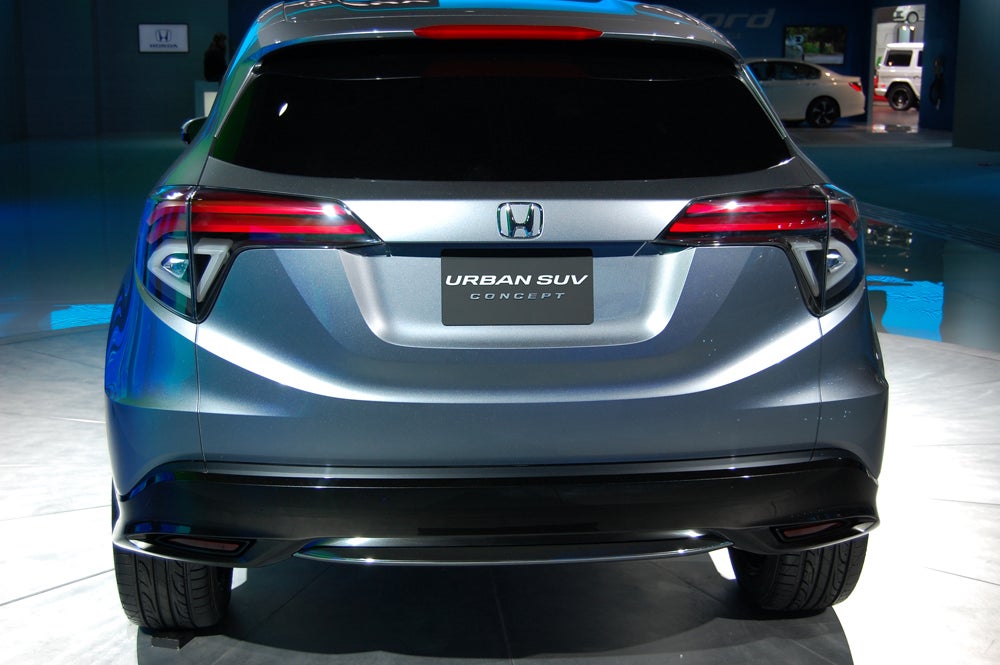 Despite the popularity of small cars, Mendel is not convinced that the Urban SUV Concept will overtake the CR-V in America.
"I don't know that it would overtake CR-V," he said. "I think that they can co-exist. They're probably two different buyers. Functionality is the same but different. Size, drivability, nimbleness -- those things are really kind of different."
Photos by Louis Bedigian. Follow me @LouisBedigianBZ
View Comments and Join the Discussion!
Posted-In: honda John MendelNews Management Success Stories Best of Benzinga