Bariatric Surgeon Says Chipotle Has the Best Fast Food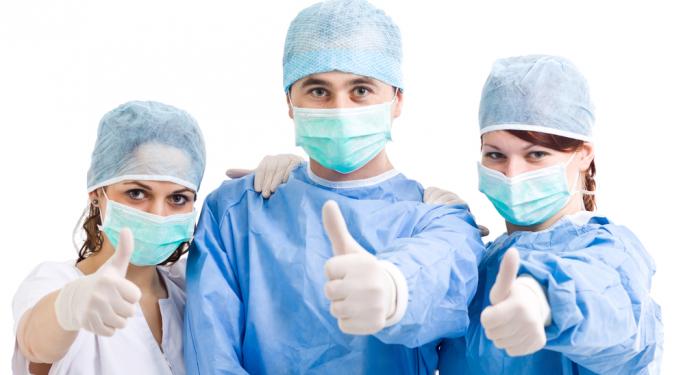 On the homepage of McDonald's (NYSE: MCD) website, the company proudly displays the items from its Dollar Menu. They include chocolate chip cookies, cheeseburgers, a crispy chicken sandwich, an ice cream cone, a salad, a large cup of sweet tea and one cup of fruit and yogurt.
Nearly every one of those items features a long list of ingredients. Some of them contain preservatives like TBHQ and a questionable anti-foaming agent called dimethylpolysiloxane.
The contents of Yum Brands' (NYSE: YUM) homepage are not any better. Here you will see a handful of men and women sitting on a large beam as they chow down on Taco Bell, KFC and Pizza Hut.
Matthew Weiner, MD, is not a fan of the types of food those restaurants serve (salad excluded).
As a surgeon who specializes in bariatric (weight-loss) surgery, Dr. Weiner has spent his life studying how food affects the human body. In his new book, A Pound of Cure: Change Your Eating and Your Life, One Step at a Time, he demonstrates a style of eating that he says can bring about the same metabolic changes seen after gastric bypass surgery.
When he does go to a fast food restaurant, Dr. Weiner turns to Chipotle (NYSE: CMG).
"I think they do a great job," he said. "As far as fast food restaurants doing local sourcing and looking for quality and healthy ingredients, I think Chipotle is above anybody."
Chipotle's homepage is currently masked with an ad for its unofficial Super Bowl party pack, but visitors may notice an interesting message at the bottom of the page.
"Integrity is kind of a funny word for food."
Visitors can click the rope next to the message for a detailed explanation of where Chipotle's locally-sourced food is derived.
While Dr. Weiner is partial to Chipotle for fast food, he said that he is interested in any restaurant that has vegetarian cuisine.
"I think any place that does vegetarian cuisine is an excellent place to go out to eat because they're gonna do things with vegetables that you would never think about," he said. "It's great to go there and say, 'Hey, look at this! I can do this at home!' I think you'll come up with better, healthier ways to eat vegetables. So I'm a big proponent of vegan or vegetarian [restaurants]."
That said, Dr. Weiner is not a vegan or a vegetarian. "But I appreciate the benefits of the lifestyle," he said, adding that the best meal you can get is one you cook yourself at home. "That's the best way to get a good, healthy meal."
Follow me @LouisBedigianBZ
View Comments and Join the Discussion!
Posted-In: A Pound of Cure: Change Your Eating and Your Life Chipotle Matthew Weiner McDonald's One Step at a TimeNews Success Stories Best of Benzinga