Eurozone Unemployment Rockets to New High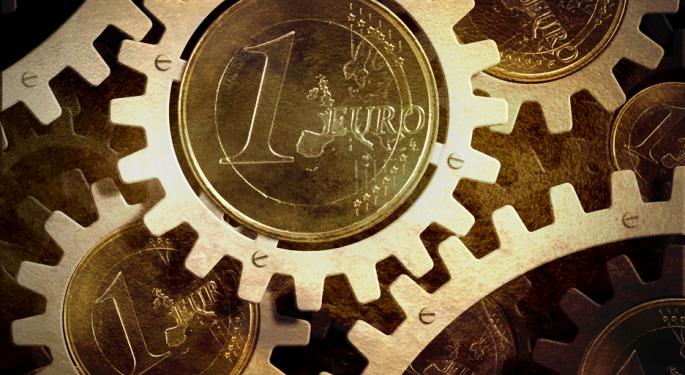 The euro dropped on Wednesday morning, trading at 1.3078. The decrease reflected renewed worry that the eurozone was still deep in crisis.
Eurostat, the official statistics agency for the EU, released data on Tuesdsay painting a bleak picture of the bloc's unemployment rate. According to the Wall Street Journal, 18.82 million people were unemployed in November in the eurozone, making the unemployment rate 11.8 percent. The rate is over a percentage point higher than last year's November data, and rose from 11.7 percent in October.
Even more troubling was the jobless rate for young people under the age of 24, which was %24.4. This is the highest unemployment rate for people under 24 since 1995, when the records began.
After the eurozone economy contracted in both the second and third quarters of 2012, the November unemployment numbers added to speculation that the region contracted in the fourth quarter as well. In the face of a fiscal and banking crisis, the region's jobless rates are expected to continue rising in 2013 because of government job cuts and uncertainty in businesses.
Although the European Central Bank's September promise to buy unlimited bonds from struggling companies helped bolster the markets, it did nothing to make a dent in the region's skyrocketing unemployment. Struggling countries like Spain and Portugal have suffered through spending cuts and higher taxes, creating fewer opportunities for hiring. Even countries like Germany, who have thus far weathered the crisis, reduced hiring in because of a slowing global economy.
The jobless data foreshadows a contracting GDP in the fourth quarter, as big purchases aren't being made by those without an income. Without auto sales and home purchases on the rise, the region's GDP is likely to continue contracting.
Posted-In: News Commodities Forex Global Markets Best of Benzinga
View Comments and Join the Discussion!