Sears Hit After Eddie Lampert Takes CEO Spot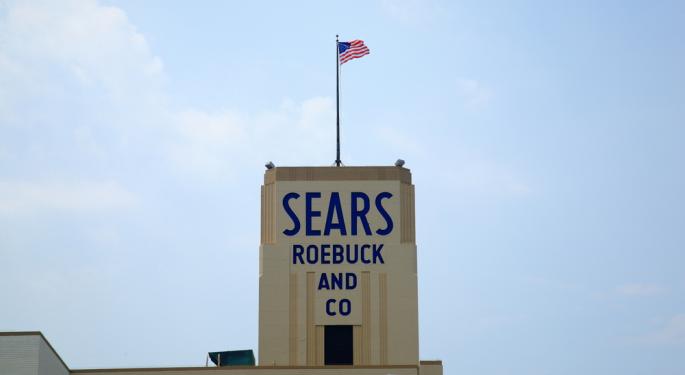 Retail giant Sears (NASDAQ: SHLD) announced Monday that CEO Louis J. D'Ambrosio will step down February 2, citing family health matters. D'Ambrosio will remain on the Board of Directors until May. In his spot, Chairman Eddie Lampert will take oer the CEO position and remain Chairman of the Board.
Lampert is now the fifth CEO of Sears since 2005.
Some may recall Lampert's earlier power grab at Sears. Shortly after merging with Kmart, Lampert seized operating control of Sears Holdings late in 2005.
Since that time, the Hoffman Estates, Illinois company has struggled to compete with competitors such as Home Depot (NYSE: HD), Target (NYSE: TST) and Wal-Mart (NYSE: WMT) -- Sears' sales have declined for five consecutive years. Over that time, the company has suffered a number of setbacks, including an announcement in December of 2011 that the company would close about 100 stores due to lackluster holiday sales.
Bloomberg, reports that Sears (along with several other companies) settled US Government lawsuits regarding misleading labels on January 3. The struggling retailer agreed to pay a $475,000 fine and accept compliance monitoring and reporting.
CFO and SVP Sharon Driscoll of Sears Canada resigned on January 4. While technically a different company, Sears owns 51 percent of Sears Canada, giving the company a large stake in its success. As such, Driscoll's resignation leaves Sears feeling the loss of another executive in the early days of 2013.
Yet, Sears' stock has done quite well over the past year. After opening 2012 at over $31, the stock steadily rose to over $83 by mid-March. However, by the end of May, it came back down to Earth and hovered around $50. It traded in the high $40s to low $60s through summer and climbed up to over $66 in early November. Since then, it has dropped back into the $40s and currently stands at $41.63 as of this writing.
To be sure, 2012 was a roller coaster ride for investors who held this stock. However, those who held it for the long run saw a substantial gain. It is up nearly 41 percent despite the company's struggles.
Whether having Lambert at the helm will turn the company around or not remains to be seen. Thus far, investors don't seem to have much faith. After performing fairly well since late December, Sears is down nearly 5 percent in trading on Tuesday.
Posted-In: News Management Intraday Update Movers Best of Benzinga
View Comments and Join the Discussion!