Euro Steady As Investors Eye Italian Elections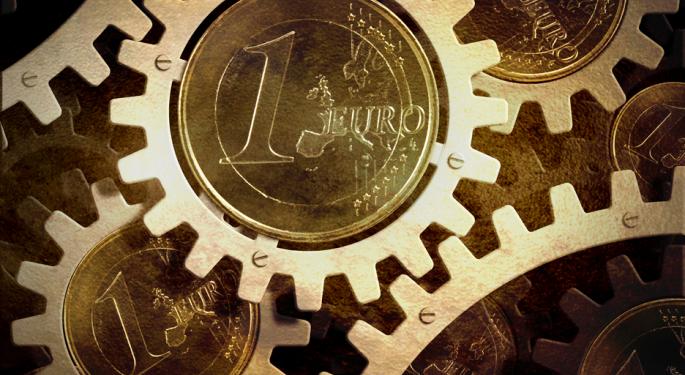 The euro traded at 1.3227 on Thursday morning as confidence in the eurozone continued to bolster the prices. The common currency has been trading above $1.30 consistently since the restructuring and approval of Greece's aid package.
Though the trouble in Greece has been temporarily repaired, many are expecting to see further problems down the line for the struggling nation. Now, the country is working to reform its tax system by streamlining the process and making it harder for wealthy citizens to skip out on their payments.
Investors are also keeping an eye on Spain, which is still expected by many to ask for a full sovereign bailout in 2013. Prime Minister Mariano Rajoy has already had to restructure the country's banking system in order to receive aid money, but has not given any indication that he is willing to ask for a full bailout just yet.
Italy has been in the spotlight recently because Mario Monti stepped down from his role as Prime Minister unexpectedly. When he announced his resignation, leaders from the eurozone were both shocked and disappointed as he was touted as a good influence on the struggling country. Now, Silvio Berlusconi, the former Prime Minister and one of Monti's biggest critics, is rumored to run in the February elections.
Berlusconi left office with a bad reputation and criminal charges hanging over his head, and is quite unpopular with the rest of the eurozone. Monti has been urged to run for a second term, and although he has not yet confirmed whether he will or not, CNBC reported that his comments on Twitter were interpreted by most as confirming his intent to run.
Posted-In: Mariano Rajoy Silvio BerlusconiNews Commodities Forex Global Markets Best of Benzinga
View Comments and Join the Discussion!