If The Mayans Are Right, We'll Never Get an iPhone 6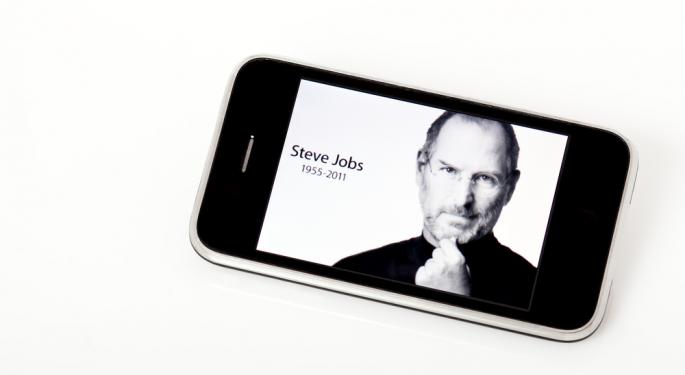 When the Mayan Calendar predicted the end of the world, few could imagine what the final moments would be like. Michael Bay seems to think that they will involve a tear-jerking moment with Bruce Willis, Ben Affleck and Liv Tyler. Mimi Leder had another vision that included Robert Duvall, Téa Leoni and Elijah Wood. That latter prediction makes sense given Wood's recent return to Middle-earth. Others fear that the world's destruction will involve John Cusack and Thandie Newton. One can only hope that is not the case.
If the world is indeed coming to an end, however, three things are for certain:
Consumers Will Never Use the iPhone 6
It could be the fastest, sleekest and most groundbreaking smartphone ever produced. If the world ends on December 21, however, consumers will forever wonder about the innovations Apple (NASDAQ: AAPL) had planned.
Apple is expected to release the next iPhone within the next six to nine months. It is not yet known if this device will be a true sequel to the iPhone 5 or merely an upgrade along the lines of the iPhone 4S.
If Apple could have sped up production for its next smartphone, consumers may have been able to rest easy knowing that they got to test drive one last iPhone before the world came to an end. Unfortunately, Earth's destruction is expected to come a few months too soon.
Django Unchained Will be the Best Film (Most) Moviegoers Never Get to See
If director Quentin Tarantino had realized that his final film would go unseen, he might have adjusted his production schedule.
Django Unchained is scheduled to hit theaters on December 25, four days after the world is slated to end. The old-fashioned western -- which stars Jamie Foxx, Christoph Waltz and Leonardo DiCaprio -- has garnered a tremendous amount of praise from those who were lucky enough to attend an early screening. Sadly, it seems that most moviegoers will never to get to know the pleasure of watching this film.
R.E.M. Can Finally Stop Performing, "It's The End of the World As We Know It."
Once the end of the world comes, R.E.M.'s classic song will have finally lost its meaning.
Follow me @LouisBedigianBZ
Posted-In: Apple iPhone 5 Mayan Calendar R.E.M.News Rumors Tech General Best of Benzinga
View Comments and Join the Discussion!