38% of Investors Think Samsung Phones Have "Better Features" than Apple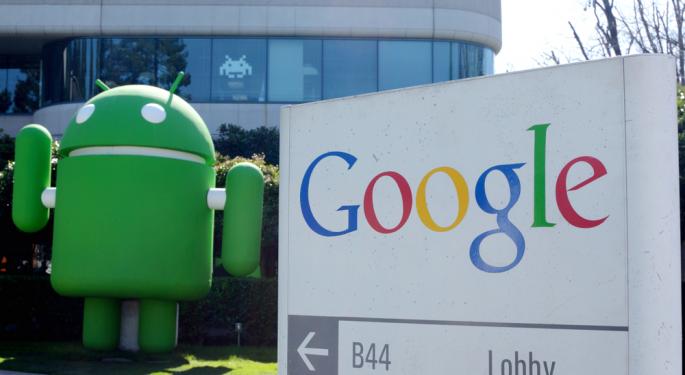 Apple (NASDAQ: AAPL) may take the lead with average Joes and Janes, but investors have another viewpoint. More often than not, they prefer Google's (NASDAQ: GOOG) Android.
In a new poll conducted by Yahoo Finance (NASDAQ: YHOO), the site asked investors the following question:
"A judge denies Apple's request to ban Samsung Phones in the U.S. What's your take?"
"I'm sticking [with] the iPhone, there's nothing like it" (2,250 votes) -- 33 percent
"I'm a Samsung/Android fan, better features" (2,609 votes) -- 38 percent
"I'm still using the landline" (1,942 votes) -- 29 percent
These results come at a time when some analysts anticipate that Apple will report lower-than-expected sales results for the iPhone 5. The new device, which is commonly referred to as the sixth-generation iPhone, has already broken two sales records -- one in China and another throughout the rest of the world. Regardless, investors continue to expect more from Apple.
The Cupertino, California-based tech giant is partially to blame for these expectations. In 2011, the company could do no wrong. Shares of Apple continually rose throughout most of the year as investors anticipated the release -- and massive sales figures -- of each new product the company produced. Apple continued to soar during the first half of 2012, rising 53 percent in the first four months (January 3 to April 3).
When the iPhone 5 was released, one eager customer told Benzinga that she was prepared to buy the device even if Apple did not provide any significant upgrades. "I wouldn't give a s*** if it didn't have nothing," she said. "I would be in line anyway. I just love iPhones. I would never have any other phone but an iPhone for the rest of my life. So when they have iPhone 83, I will be in line."
Apple is still up more than 26 percent year-to-date. However, the company has lost 26 percent of its value over the last three months. As of this afternoon, the iPhone maker is currently up more than two percent.
Follow me @LouisBedigianBZ
Posted-In: Android Apple Google iOS iPhone 5News Tech Trading Ideas Best of Benzinga
View Comments and Join the Discussion!