90% of Best Buy Customers Could Put it Out of Business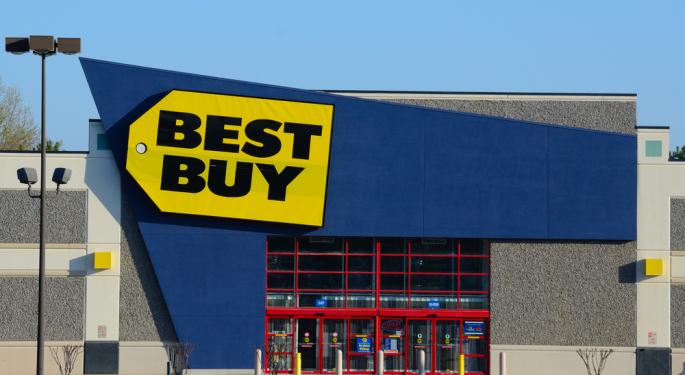 TechBargains.com, which promotes itself as the site that retailers "hope you don't discover," has published a new report detailing the shopping habits of consumers, particularly those with a smartphone.
After conducting a survey of an undisclosed number of individuals, TechBargains found that 73 percent of shoppers make holiday purchases with a smartphone -- up from just 58 percent last year. An impressive 79 percent of tablet owners do the same. This is likely a side effect of the transition from traditional PCs to tablets and other touchable devices.
When broken down by OS, 76 percent of iPhone users said that they make purchases with their smartphone versus 71 percent of Android users. Interestingly, the percentages are much higher for tablet owners. The iPad leads the pack with 83 percent of its owners using the device to shop, followed by the Nexus 7 (82 percent) and the Kindle Fire (81 percent).
Yet, the most startling statistic involves a topic that threatens the future of retail shopping: showrooming. This shopping technique -- in which consumers visit a store to examine a product in person but choose to purchase it online -- is particularly dangerous to the future of Best Buy (NYSE: BBY). The retailer has vowed to employ new tactics to reduce the growing threat of showrooming.
It might be too late, however. According to TechBargains, 90 percent of consumers practice showrooming. Interestingly, men are more likely to showroom than women.
These findings were released only days after a Harris Poll revealed that only eight percent of Best Buy showroomers go on to purchase their items at BestBuy.com, while 71 percent of them buy the items from Amazon.com (NASDAQ: AMZN). Comparatively, 11 percent of Walmart (NYSE: WMT) showroomers go on to purchase from Walmart.com -- 64% will turn to Amazon.
Unlike the TechBargains survey, the Harris Poll (which involved 2,249 adults) found that only 43 percent of U.S. adults have showroomed. However, the number of those shoppers who choose Amazon.com over Best Buy and Walmart is very revealing.
Shares of Best Buy have declined by more than 30 percent since September 18. The tech retailer has lost more than 48 percent of its value year-to-date.
Walmart, which sells a wide variety of consumer goods, is up more than 14 percent year-to-date. Amazon, Best Buy's most dangerous competitor, is up more than 41 percent year-to-date.
Follow me @LouisBedigianBZ
Posted-In: best buy Harris Poll Showrooming TechBargains.com WalmartNews Tech General Best of Benzinga
View Comments and Join the Discussion!