THQ Lost 12% to Save Consumers $200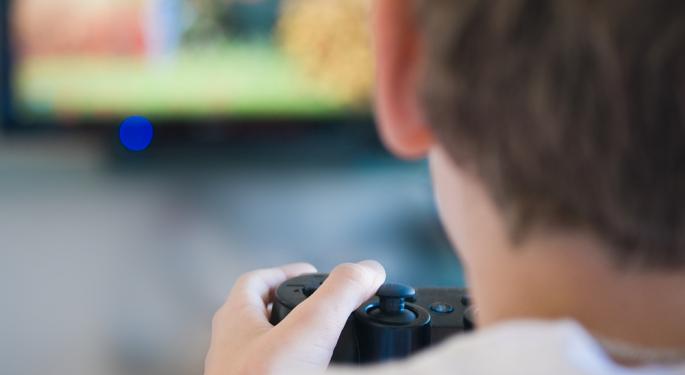 When THQ (NASDAQ: THQI) announced that it would conduct a Humble Bundle, enabling consumers to purchase a large package of games for $1 or more, investors ran for the door. THQ declined by more than seven percent on the first day alone. In total, THQ has lost more than 12 percent since the bundle began roughly two weeks ago.
In the process, THQ saved consumers more than $200, which is the price they would have paid to purchase the games separately.
Many believe that THQ introduced the Humble Bundle to:
Save the company from going bankrup
Hype the upcoming release of Saints War 4
Experiment and see what happens
This is not the first time that THQ sold its games at a reduced rate, however. While investors reacted sharply to the Humble Bundle, THQ had previously released a similar collection on Amazon (NASDAQ: AMZN).
That collection (referred to as the "Tantalizing THQ Medley") is still available and retails for $7.49. The package includes Homefront, Metro 2033, Red Faction Armageddon, Red Faction Guerilla, S.T.A.L.K.E.R.: Shadow of Chernobyl and Warhammer 40,000.
Homefront's inclusion is somewhat significant because it was a game that was once expected to save the company. Investors abandoned the stock well before the first sales figures were released, all because the critical reception was lower than expected. Now THQ is selling the game in a bundle for less than $10.
The Humble Bundle received a lot more attention than the Amazon collection, and thus a lot more criticism from investors. However, it was actually a more sensible deal. THQ did not include games it couldn't sell -- it offered a package of games people actually wanted. Saints Row: The Third has already sold more than four million copies worldwide. By selling a few hundred thousand additional copies through the Humble Bundle, the company has increased the number of potential buyers for Saints Row 4.
By the time the bundle closed, the collection had acquired $5.09 million in payments from more than 885,000 individuals. It is unknown exactly how much of that money will go to THQ versus charity.
The number of buyers is far more important than the amount of profit. THQ was never going to make much money from this venture. However, by inspiring nearly 900,000 customers to join the fray, the company may have greatly increased its fan base for future releases.
Even if that is the case, investors may not see results for quite some time. Saints Row 4 does not currently have a release date beyond the vague listing of 2013.
Follow me @LouisBedigianBZ
Posted-In: Amazon Homefront Humble Bundle Saints Row 4 Saints Row: The Third thqNews Tech Best of Benzinga
View Comments and Join the Discussion!