Friday is the Last Day Companies Can Pay Special Dividends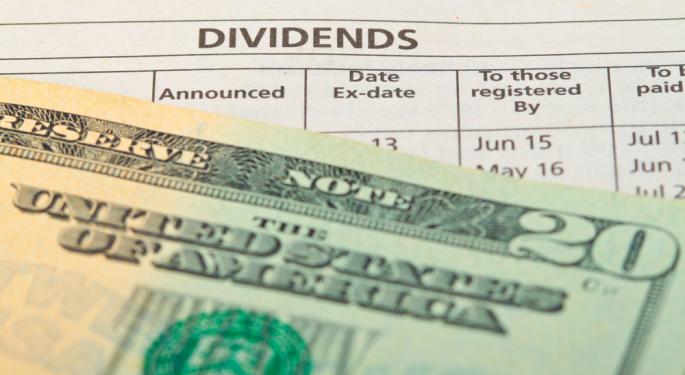 The rapidly approaching fiscal cliff has created a new trend in the stock market: companies paying out excess cash in the form of special dividends. Over the last two months or so, more than a dozen companies have opted to pay out these special dividends, putting cash into the hands of shareholders before the calendar turns for the year.
With only a few weeks until the calendar runs out on 2012, it isn't known how politicians will resolve the fiscal cliff -- or even if they will be able to at all.
Still, it is widely anticipated that whatever happens with regards to the fiscal cliff, it is likely that taxes on dividends -- particularly dividends paid to high income earners -- will go up in 2013.
Among the companies that have paid special dividends in the last few weeks include Strum, Ruger (NYSE: RGR), Las Vegas Sands (NYSE: LVS), Dick's Sporting Goods (NYSE: DKS), Tellabs (NASDAQ: TLAB), Community Health Systems (NYSE: CYH) and Ralph Lauren (NYSE: RL).
Other companies, like Walmart (NYSE: WMT), have not paid out special dividends but have instead shifted the date of their dividends up, essentially front-loading 2013 dividend payments into the end of 2012.
Zortrades notes that, per an SEC rule, if a company wants to pay a special dividend in 2012, they have only one day left.
Traders ought to take note: there could be a flurry of special dividend payments in Thursday's after-hours session, and even more on Friday.
On the other hand, come Monday, some stocks could sell off. Shares of Gap (NYSE: GPS) traded lower earlier in the month when the company stated that it would not be paying a special dividend -- contrary to the beliefs of many traders who had may have gone long the stock on an expectation that a special dividend was forthcoming.
View Comments and Join the Discussion!
Posted-In: News Dividends Trading Ideas Best of Benzinga