WebMD Sharply Higher as Workforce Slashed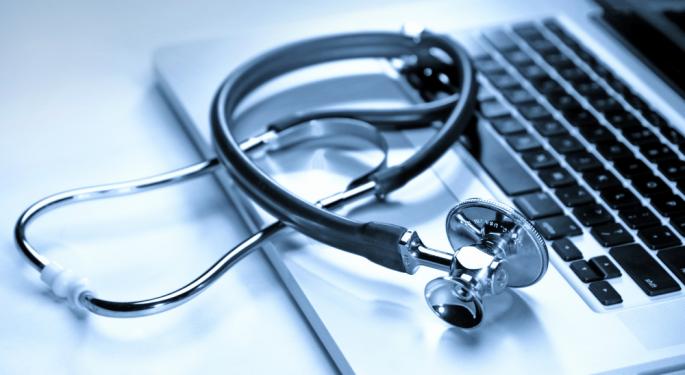 WebMD (Nasdaq: WBMD), a provider of health information over the internet, announced that it will cut its workforce by 14 percent (or 250 jobs) in an effort to streamline costs. In a statement, the company said it would save about $45 million. WebMD will take a restructuring charge of $6 million to $8 million in the fourth quarter.
"WebMD generates most of its revenue from ads and sponsorships, and said in July that business would probably suffer as drug makers face patent expirations and delayed products," Bloomberg Businessweek wrote. "The information company's shares had fallen 63 percent this year through yesterday. "
WebMD CEO Cavan Redmond said in a statement, "Becoming leaner and more nimble will enable the company to extend our leadership in this highly dynamic and increasingly demanding marketplace. Anticipated changes in U.S. health-care will provide meaningful new opportunities to link the needs of patients, consumers and health-care professionals to enable them to navigate their care."
According to the Atlanta Business Chronicle, which broke the story, "The company still has not clarified where the cuts will come within the company…The cuts, which include software development, Information Technology, editorial, video production and sales employees, will affect Atlanta and other offices."
"The company is seeing a decline in Big Pharma advertising as several brand-name drugs lost patent protection in 2012. The Food and Drug Administration has also tightened regulations on how big pharma can advertise," Atlanta Business Chronicle continued. "WebMD is also facing increased competition for those shrinking ad dollars from several healthcentric websites, including ShareCare, a social website aimed at consumers seeking health-related information."
WebMD shares are up more than 10 percent as of noon on Tuesday, trading above $15 for the first time since October 26.
There is considerable resistance around the $15.50 mark but, if the share price can break above that resistance, it could continue to rise to fill a gap between $16.52 and $17.88 dating back to July.
Today's rally could start a short squeeze that could take WebMD shares higher. As of November 15, 2012, the latest date for which data is available, there were 3,036,677 shares short, equal to more than eight days of average trading volume. Anyone who has gone short since the end of July is going to be getting worried. A breakout above $15.50 could result in more aggressive short covering.
Posted-In: Cavan RedmondNews Management Best of Benzinga
View Comments and Join the Discussion!