Dow Pariahs for 2013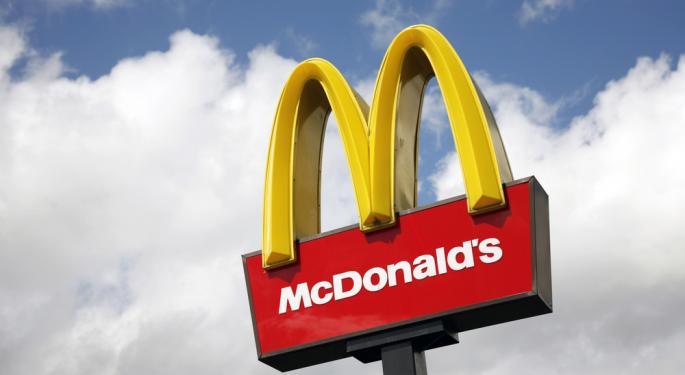 There is something to be said for being greedy when others are fearful and investing when there is blood in the streets. Over the course of time, contrarian thinking has, in many instances, paid off handsomely for those with the required audacity and temerity.
The Dogs of the Dow Theory is somewhat contrarian in its approach as it advocates investors embracing the blue chip index's 10 highest-yielding names at the start of the new year. The premise is that dividend payers do not their payouts based on trading environment and that the high yields are a sign of a bottom in these shares.
What about the Pariahs of the Dow? Meaning the index's worst performers. Bank of America (NYSE: BAC) was the Dow's worst performer in 2011. This year, the stock has nearly doubled. Keeping in mind that there are no guarantees that the Bank of America scenario will repeat itself every with the Dow's worst laggard, the following stocks are among the Dow's worst performers in 2012.
Please note that according to Finviz data, just six of the Dow 30 are down on the year as of December 7. Those not included in this piece are Alcoa (NYSE: AA), DuPont (NYSE: DD) and Intel (NASDAQ: INTC).
Hewlett-Packard (NYSE: HPQ) Hewlett-Packard is this year's Dow version of Bank of America as the personal computer giant is sitting on a loss of more than 45 percent. Indeed, it would require a heavy contarian outlook to embrace HP, though there is a case for doing so.
However, even the best contarians do not become so just for the sake of betting against the herd. And there is no way an accomplished can become accomplished by overlooking the obvious. In HP's case, there are myriad, obvious hurdles the company must overcome to even come close to restoring its lost glory.
There is ample speculation that 2012 represents the death of the PC. Investors are clamoring for HP to break itself up to unlock some shareholder value. Then there is the looming $8.8 billion Autonomy acquisition write down that arguably means HP should consider cutting its dividend.
All of this is not to say HP shares will not surge next year. It does mean, however, that investors that embrace this stock are the ultimate contrarians.
Caterpillar (NYSE: CAT) The world's largest maker of construction and mining equipment is not sitting on a bad year-to-date loss, but if the fiscal cliff comes to pass, it will be hard to jump on Caterpillar's train if the U.S. is mired in another recession.
Then there is looming concern among U.S. companies that derive significant portions of their revenue from China about the impact of the rift between the two countries over audit documents. Basically, Chinese regulators are refusing to give their U.S. counterparts access to audit records for nine U.S.-listed Chinese firms, according to Reuters.
This could have a potentially adverse impact on U.S.-based companies that do a lot of business in China, of which Caterpillar is one. Wait-and-see might be the best approach with this stock next year.
McDonald's (NYSE: MCD) One of the Dow's 2011 juggernauts has turned into the one of 2012's laggards as shares of the world's largest fast-food chain are off nearly 12 percent. However, the allure with McDonald's is clear, particularly for conservative investors.
For starters, the stock has a beta of just 0.4 against the S&P 500. Second, the company has raised its dividend for 35 consecutive years. Over the past decade, McDonald's has grown free cash flow at a compound annual growth rate of 17.43%. Through the end of 2011, McDonald's free cash flow per share had nearly doubled since 2006.
With a return equity of 40 percent, return on assets of almost 16.5 percent and a dividend yield of nearly 3.5 percent, McDonald's looks like the best-positioned of the three stocks highlighted here to flourish next year.
View Comments and Join the Discussion!
Posted-In: News Short Ideas Dividends Dividends Commodities Global After-Hours Center Markets Best of Benzinga