Qualcomm and Sharp: MEMS and IGZO Tie the Knot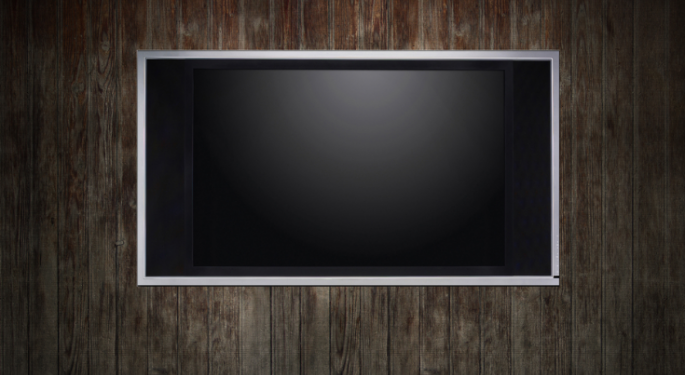 Tuesday's news that Qualcomm (Nasdaq: QCOM) would make an equity investment of up to $120 million in Japan's ailing LCD panel maker Sharp (OTC: SHCAY) may herald a new generation of ultra low power displays for mobile devices.
Qualcomm subsidiary Pixtronix, has developed a microelectromechanical system (MEMS) Digital Micro Shutter (DMS) which is a low-power alternative to the liquid crystals used to create images in liquid crystal displays (LCDs).
According to EE Times, "A high switching speed makes [the Pixtronix MEMS display] suitable for applications ranging from full-speed video to e-reader operation and Pixtronix claimed that the display offered greater than 170 degree viewing angles, more than 3,000:1 contrast ratio and 24-bit color depth at one quarter of the power consumption of equivalent size and resolution liquid crystal displays."
For its part, Sharp has been promoting the IGZO display, which uses indium gallium zinc oxide (IGZO) semiconductors instead of silicon, which enhances image quality and reduces power consumption.
PC World explains, "Electrons move faster in IGZO and that brings benefits in current flow that mean the transistors can be made much smaller. Because the size of the transistor directly affects the size of the pixel, a smaller transistor allows for smaller pixels and so more can be crammed in per inch than today."
PC World cited a prototype IGZO display that had 498 ppi (pixels per inch). "That's a 50 percent increase on the 326ppi screen used in Apple's iPhone 4S and roughly double that of the new iPad," PC World stated.
Sharp has made no bones about seeing the IGZO display as the key to its survival. The company had previously struck a deal with Hon Hai Precision Industry based on the IGZO display technology only to have that deal fall apart after Sharp's share price nosedived.
"Sharp is targeting to accelerate the commercialization of MEMS displays by combining Sharp's cutting-edge IGZO technology and Pixtronix's MEMS display technology," said Yoshisuke Hasegawa, executive managing officer of Sharp, in a statement announcing the investment.
"Expanding our existing relationship with Sharp to jointly commercialize new MEMS display technologies will help both companies realize their shared goal of driving high performance, lower power displays for a variety of devices, including smartphones and tablets," said Derek Aberle, executive vice president and group president of Qualcomm, in the same statement.
Sharp launched its first IGZO display smartphone, the Aquos Phone Zeta SH-02E, in Japan on November 29. The phone is being marketed through Japan's top cell phone carrier NTT DoCoMo (NYSE: DCM). According to Bloomberg, Sharp will market a tablet computer with a 7-inch IGZO display by the end of December.
The combination of Qualcomm's MEMS DMS technology with Sharp's IGZO displays would make "always on" display technology possible for mobile devices. This could open up an entirely new way to use mobile devices, increasing the demand for MEMS IGZO displays. "Today, the phone is off," Qualcomm president and CEO Steven Mollenkopf told Bloomberg in an interview. "In the future, the phone -- the display -- should be on all the time so you can take advantage of the fact that it's always on, sucking down all this information, providing all this interesting stuff."
Qualcomm's investment is expected to keep the lights on at Sharp for the time being. It may also allow for the development of revolutionary new mobile display devices.
Posted-In: News Financing Global Tech Best of Benzinga
View Comments and Join the Discussion!